What are your Sunday's like? Some go to church, others spend their days shopping or running errands. Some people use their Sunday's for relaxing around the home, while others get together with friends or have events they need to attend.
Whatever your Sunday has in store for you, wear clothing that is versatile, and can be worn in all the above situations, such as this fun, comfortable, and stylish look I call the Anything and Everything Outfit …
Great fitting pants are key to any comfortable outfit, if you are wearing pants that is. My pick for comfortable Anything and Everything pants are Kut From The Kloth. These particular charcoal colored cords are some I received in a
Maple Chevron subscription
, as shown in the previous post in link.
The next step to an Anything and Everything look is layering! Two great tops allow you to adjust your look if needed from an eye catching and classic style, to something more laid back and casual if desired. You can easily go from church (wearing the cardigan) to shopping with the girl friends simply by removing the cardi, as we know we can work up a sweat in the mall!
I find wearing a cardigan with a print design makes the look a little more dressed up. My cardigan is from Christopher & Banks. See more of their gorgeous, versatile styles in this article.
Keep jewelry simple with a nice rose gold bar necklace, delicate earrings, and a subtle bracelet. No need to go overboard if you want to be ready for any sort of event. Keeping things in balance is key. I worked with one focal piece – the cardigan – in a more flashy design because this is the one piece that can easily be removed for a more laid back casual event.
Of course great boots seal the deal on any look so I went with classic black riding boots.
The Anything and Everything Sunday Outfit is a great way to be comfortable at home, yet ready to jump up and get out of the house on a moment's notice.
Sunday's are meant for relaxing so why not be comfortable and prepared, just in case. I also love that you can wear this type of outfit to church or a Sunday brunch, come home, and not feel the need to change instantly!
I hope you had a wonderful weekend! 


Please feel free to comment below. What is your Sunday Anything and Everything outfit?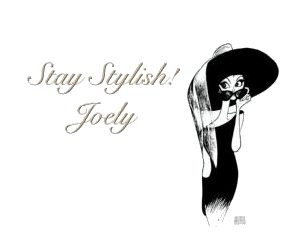 I love comments! Please join in discussion, ask questions, or leave tips for other readers. Comments truly are the driving force behind any blog as it helps the blogger to know what you, the reader want to see more of!

Also On: