As seen in my previous Daily Goodie Box unboxing and article, the Daily Goodie Box is a FREE box of items, both sample size, and full sized for anyone and everyone to sign up for, receive, and enjoy. Everything about Daily Goodie Box is free, including the shipping!
Sign up now to get your free goodies! See previous article for more details on how the Daily Goodie Box works.
I did an unboxing so you could see my personal excitement as I discovered each item in my box. Below the video I will go into more detail on each item.
Note: I make two errors in my video.
1. I refer to my hoodie as a tee shirt.
2. I say later in the video I do not have kids. I DO have "young adult" kids but I meant little kids.
LOL nonetheless I blame illness. 🙂
Continue reading below to see my thoughts and feelings about each product: 
What a lovely display of free goodies! 
Please Pin the image below to share with your friends and family.
This is a favorite of mine. I purchase these regularly and highly recommend them! Nature's Bakery Fig Bars.
Non-GMO, Vegan, and Kosher.
As you can see from my video, I absolutely LOVED the taste of the Just Chill sparkling drink. I do think once I finally went to sleep that my sleep was very restful, which is unusual as of late. Again, highly recommended!
Four outstanding flavors: Rio Berry, Zero Ginger, Tropical, Jamaican Citrus. Also available in 4 packs that include all flavors.
I was very impressed by this generous sample size of Nellie's All Natural Laundry Soda. It worked great at getting my laundry clean and did not irritate my skin since there is no fragrance or harmful ingredients.
FREE FROM – SLS, SLES, Gluten, Phosphates, Fragrance and Chlorine. Works in High Efficiency Washing Machines.
The XyliChew is a very good gum. I am not much of a gum chewer personally, but the flavor is very good. I love that it is made in the USA and sweetened with Birch Xylitol from sustainable forrests.
Also available in cinnamon, fruit, black licorice, peppermint, and ice mint.
I just munched down on the Gorilly Goods Coast – Sweet Curry snack and let me tell you, it is soooo good! Fresh, healthy, wholesome snacking here with tons of flavor!
Also available in BAJA with pumpkin seed, hemp, and cilantro, Hillside with pumpkin seed and kale, and Trail with nut, goji, and cacao.
I know these are made for children but I am simply loving the Jack N' Jill natural toothpaste and yes the yummy black currant flavor is a big deal.
All flavors certified organic. Available in strawberry, blueberry, banana, raspberry, and black current.
I am undecided on my feelings on this one. As you could see in my video, I was super excited to try this so maybe I had too high of expectations, or maybe it is due to the fact I am not feeling well, but I am not necessarily in love with the Better Butter Coffee Blocks. I also found it difficult to get out of the package due to the thick consistency of the blend. I want to love it, but for me this is pretty much a pass.
Organic with  mycotoxin free coffee.
Dream Water Sleep Powder is pretty good stuff. Not my all time favorite powder drink mix, but since it offers a drug free way to get a restful night's sleep I do like it, and it does seem to help with more restful sleep.
Drug free, fast acting, wake refreshed.
In my video I said I was going to let my husband have the Vermont Cracked Pepper Beef & Pork snack but he left it here at the house so guess who ate it. That's right, I did! It was good, I didn't get much cracked pepper flavor but I am one to add a ton of fresh ground pepper to everything so I have a high tolerance. It did taste way better than those typical convenience store beef sticks.
Also available in BBQ Beef, Uncured Bacon Pork, Chipotle Beef & Pork, Pepperoni Turkey, Honey Mustard Turkey, and Spicy Italian Pork.
While my husband laughed at the idea of the Aloha drink mix ever replacing his beloved energy drinks (which are not healthy) he did say he enjoyed this, but it is a whole different ballgame as he put it. He said it was good, and he would recommend it. He did report getting an energy kick and while once again reporting it is not the same as his energy drinks, he did say it did not give him the low he usually experiences a few hours after drinking his regular drink. I explained that was due to his being full of sugar!
Organic superfoods, naturally-occurring vitamin D, and a full serving of fruits and vegetables in one convenient pouch.
I am very delighted by Daily Goodie Box and have to say I have paid good money for boxes similar to this in the past. In fact, I have paid good money for boxes with less items inside of them and this one is FREE! 
Interact on their Facebook page for more chances to get your box! 
Or if you prefer you can interact on Twitter.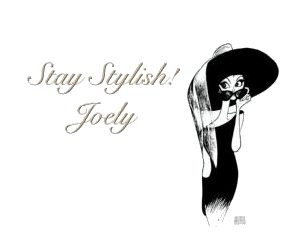 I love comments! Please join in discussion, ask questions, or leave tips for other readers. Comments truly are the driving force behind any blog as it helps the blogger to know what you, the reader want to see more of!

Also On: