Disclosure: Affiliate links and referral links are used in this article. 
Lately I have seen a lot of women complaining about ripped jeans. Love them or hate them, they are not a new thing, and it seems they are here to stay.
I am forty seven years old and I remember back in the early 1990's all the teen girls, myself included, were fraying, and ripping their jeans intentionally, to our parents dismay I am sure. It was quite a talent if you were able to get the knack of fraying, and ripping jeans "just so" and many girls would have that one friend who knew exactly how to do it. Of course she was kept quite busy ripping, and fraying jeans for everyone in her circle of friends.
So I am not so sure why this "new" fad is such a surprise to anyone. Like I said it is nothing all that new, except for that maybe we are paying for ripped jeans now instead of ripping them ourselves.
The difference of course is when they are made with rips, they stay in tact far better than trying to DIY it. I do not know how many girls ruined jeans attempting to rip them on their own.
Another complaint I have been seeing a lot of is "older" women wearing ripped jeans. Well, once again, at 47 years old, I like them, and I am not ashamed to say it. After all as far as I know, it was my generation that started it all.
Another thing I have always loved is layering, and again this is not a new thing, but lately I am into plaids, and multiple layering, including layering my ripped jeans with some cute leggings underneath.
I found by having three layers – the tank top, crop top, and jacket, I was plenty warm, even in this cold weather. That is why I love multiple layering! I can take off the jacket if I get hot inside, and toss it on to go out, without having to wear a bulky coat all of the time.
You may have noticed that I am also wearing the gorgeous Druzy stone necklace and bracelet set I received in my recent Maple Chevron subscription box! They truly do go with so many of my daily outfits. Love! Check out Maple Chevron using the link above.
What To Buy:
Jeans from Glostory on Amazon currently only $20.98 with free Amazon Prime Shipping. See, you do not have to pay a lot for ripped jeans!
Cropped Blazer Jacket Similar here. Unfortunately the style and brand I am wearing is sold out but this is a comparable jacket also with free Prime shipping.
Aggie Crop Top from Fleet Collection. $42.00 At the time of writing this article this top is on backorder. You will need to request email notification when available. It's so cute and worth the wait!
Basic Tank Top from WetSeal $5.00 usually on sale.
Plaid leggings on Amazon Currently $12.98 with free Prime shipping.
Tall black boots by ENZO on Amazon – find your favorite ENZO style! 
What do you think of ripped jeans? Do you think they are only for the younger people or maybe you do not think anyone should be wearing them. I would love your feelings about it – just comment below!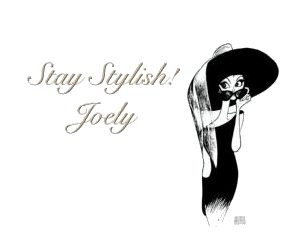 I love comments! Please join in discussion, ask questions, or leave tips for other readers. Comments truly are the driving force behind any blog as it helps the blogger to know what you, the reader want to see more of!

Also On: