At the end of December 2016 I started a new monthly theme of writing about some of my favorite articles from the month. I called my first post in which I did this, My Favorite Articles of December 2016. My plan was to highlight one article from each category on the blog, however I have already decided to change that a little.
There are several reasons I am changing it up a little, such as not always having enough content in every category, to content still being too fresh, and already widely circulating. Instead I have decided to open this monthly article up to all posts here on Fashion Beyond Forty.
I still plan to include some recent articles that I feel deserve another look, because we do miss current content from time to time with our busy lives, but I will also pull from some older articles that I feel deserve a second look as well. I think this will be better for you as my readers, and for me to refresh great content that existed before I had a large readership.
Sound good? I hope this works but I am always willing to change things again if need be, after all, life, and blogging is a learning process.

1. The first favorite I am showcasing is a fashion post from my What I Am Wearing Today series that features the cutest coat ever from Modcloth:
What I Am Wearing Today #21 It's Finally Cute Coat Weather!
I decided to feature this because so many ladies loved this coat and I wanted to give you all another chance to see it, and check out Modcloth for yourselves. They have such fantastic detailed styles! Coats should be on sale right now too since it is at the end of the season!
2. The next article I wanted to highlight is within the fashion realm but it is also a health topic since taking great care of our eyes is essential to our health and well being. That is why I wanted to give more focus to:
I Love These Sunglasses From Eye Love And You Will Too! Eye Love Cares About Eye Health, Eye Protection, And Your Dry Eyes
To update, I can not wear non prescription eyewear, so I gifted these gorgeous sunnies to a friend who reports that they are still in perfect condition, she wears them almost daily, and she is not the most delicate of creatures. They are so well designed, well made, stylish, and the clarity is excellent.
Not everyone wears sunnies all year long, but the sun is coming back to most parts of the world so check them out!
3. I could not leave out this next article because I am in mad love with this product! I mean my cats are….
Get Your Cats Active Again With Pet Stages, Tower of Tracks Available on Chewy.com
My cats are still going absolutely wild for this pet toy! I kid you not, all three of my cats play with this thing daily and have not become bored of it yet! This is a for sure purchase if you have cats!
4. This next article that I want to feature is from back in April of 2016 and includes a great project if you are looking for balance in your life.
Finding Balance In A Topsy Turvy World – Project Alert!
This article originally was on another blog I owned and I loved it so much I brought it over to share with you all here on Fashion Beyond Forty.
5. Last, I wanted you all to take a look at the following, if you missed it before. I wanted to feature it one more time before we get too far into the current year.
PLEASE PIN ME!
I heard from many readers and from social media followers that they loved this word and wanted to also adapt it as their word of the year. I welcome all of you to feel free to use this, or at least inspire you to create one of your own.
So that is my Round Up for January, I hope you find one you may have missed, or take another look at one you have already read.
As always, I appreciate your comments and shares on this blog post.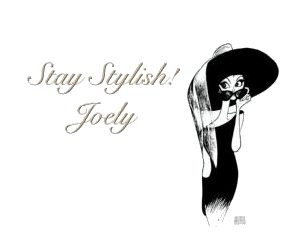 I love comments! Please join in discussion, ask questions, or leave tips for other readers. Comments truly are the driving force behind any blog as it helps the blogger to know what you, the reader want to see more of!
Please Join my Facebook Group

Also On: