Hello! Today I want to introduce you my Grand-Dog, Link.
I think it is obvious that I adore him.

Link is my daughter's pup. He will be one year old on Christmas! Yes he is a Christmas pup!

My daughter had just moved into her own apartment and was feeling quite lonely without being around animals, since she grew up in a home full of pets. A home is not truly a home if you do not have soft things to cuddle!

So she, and her boyfriend set out to find the perfect pet to make their apartment a home.
I am lucky to get frequent snaps of my handsome grand-dog.
My daughter has a couple serious medical conditions, so a therapy dog was not only helpful to her, but she found out that if your pet is a therapy pet you do not have to pay extra rent, nor a deposit for them! Be sure if you are renting and have a pet, along with any medical condition that you check into that in your city or state!
Let's get to know Link better ….
20 Facts About Link:
1. Link was the runt of the litter. He was at least half the size of his siblings.
2. Link's color is a chocolate based red.
3. Link, like most pets has a ton of nick names, from Lincolon, Link-a-doodle, Linkster, Sausage, Linky, and Slink.
4. Link is crate trained. Don't let the face fool you, he loves it in there. He gets to play with and focus only on his toys, when he is in the crate. Link feels very safe in his crate and only HE can get in it.
5. Link is super cuddly, and loves being close to those he loves, but it does take Link a bit of time to settle down as he is very high energy.

6. Sometimes honestly I am afraid I will drop him since he is so small and he is very squirmy!
7. Link has a heating pillow that is filled with rice. His mama and papa heat it up for him in the microwave then link will lay with it to keep warm. Link calls it "Ricey".
8. Unlike our
Lyla
, Link loves to play with toys. Unfortunately toys only last about one day with Link!

9. Some of Link's favorite toys are the squeaky kind.
10. Link is a very social dog and loves to go places, and meet new people. This may be partially due to his mama having worked at a dog grooming facility where link often went with her when he was just a tiny thing.
11. Link loves to lick, people, things, places. He just has to put his tongue on everything!
12. Link's ears often get flipped inside out when he is excited! It's just too cute!
13. Link's eyes change color from an amber to green color sometimes. You never know what color you will catch his eyes being on any given day!
14. Fashion is something Link is into like his Grandma! Link has plenty of handsome sweaters, and jackets to keep him warm.
15. Link is a mini dachshund and when he is walked you almost can't see him, especially if the grass is tall.
16. I would describe Link's personality as Playful, Cuddly, Sociable, and Curious.
17. Cats are not something Link is very experienced with as of yet. When he comes to Grandma's place our cats hide, I do not believe Link has ever noticed them.
18. Sit, and Speak are the two commands Link knows well.
19. When Link wants to play he will bring ALL of his toys to his mama's feet! He is not subtle haha!
20. Link is very loved by his pet parents, as well as all of his grandparents. He is a little spoiled, very well cared for, and cuddled constantly. He serves his mama well in comforting her when she needs him and is a very good pup.
I hope that you enjoyed meeting Link, his birthday is coming up soon so I hope you will leave him a comment to wish him a Happy Birthday. His mama's birthday is just days before his, so she knows how December birthdays can get buried in the holiday excitement.
If you would like to read more Pet Profiles you can find them all here.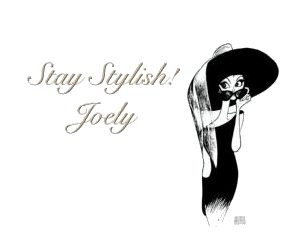 I love comments! Please join in discussion, ask questions, or leave tips for other readers. Comments truly are the driving force behind any blog as it helps the blogger to know what you, the reader want to see more of!
Please Join my Facebook Group

Also On: