I am super excited to tell you all about a new clothing subscription service. I have spoken with the owner Laura extensively and I have to say she has some great knowledge about what we are looking for in a clothing subscription service!
Before opening Maple Chevron Laura did her own share of subscribing to clothing services for her own wardrobe needs. Laura understands what the consumer wants, as well as what brands we love and want in our closets!
She wanted to create something similar to Golden Tote and StitchFix, both which I have written about in the past, and enjoyed. Laura also enjoyed both of these clothing subscription services but found areas in which they were lacking.
Laura wanted more flexibility between chosen items, and curated items. Sometimes she wanted everything curated, or chosen for her, while other times she wanted to select all of her own items. She also wanted the subscription services to be more affordable. I think we can all agree we want great clothing at good prices!
So Laura created Maple Chevron, the answer to these issues.
Laura decided to bring the choice back to us, the consumers. With Maple Chevron we can choose all of our own items, or have a fully curated box shipped to us. In addition we can select some items, and request that the remaining items be a surprise. That gives us three ways to receive our clothing subscription each month.
One thing I always personally wanted in a clothing subscription service was an entire outfit that was cohesive, in one shipment. I could never quite get that, sometimes close but never the whole enchilada.
Being unable to select all of my items took the ability for a whole new outfit out of my hands. When receiving a fully curated box everything was a mix up of this and that. Let's face it, when we go shopping for clothing, more often than not we are looking for something specific, or for an outfit for a certain event, even if that event is a simple date night, and we want a new look for it.
Through Maple Chevon we have control! If we want a mix up of cute new items, we can select a fully curated box and be surprised, but if we know what we are needing clothing for and want a certain look, we can choose everything from the Maple Chevron shop.
My favorite way to go is to select two main items and leave the last items up to Laura. She has a keen eye for fashion and knows how to complete your look based on items you already selected, and your detailed style profile.
Speaking of the style profile… this is another area in which Laura nailed it! I noticed when filling out my style profile on Maple Chevron that there were a lot more things to select from. I love critter clothing but dislike animal prints. Laura had both as options on the website so by deselecting animal prints I did not eliminate the critter clothing.
There is also a place to write down extra notes just in case Laura did not cover an area you have specific requests in.
Laura is also very responsive to new ideas and suggestions. In fact if you find an area in which Laura can improve on with the website, she just may toss in an extra goodie for you in your shipment!
Thank you Laura!
By the way, this is Laura …
Isn't she simply lovely!? I like being able to see the face behind the brand.
So let's check out some facts about Maple Chevron …
1. There is NO sign up fee! No "styling fee", nothing. I love this! Other subscription clothing services charge you just to take a look!
2. You receive one shipment per month. However you can shop the collection like any other online shop as well.
3. If you refer a friend, and they subscribe, you will receive a $20.00 credit to your account.
4. You get credit for reviewing on Maple Chevron! If you fill out your sizing info, rate, and share a photo you will receive store credit. Until Jan 2018, you will receive $5 for every clothing item you review.
5. You can cancel your subscription at any time. If not cancelled you will be billed monthly.
6. Maple Chevron uses a point system when selecting your items.
7. There are two subscription options.
A 3 Stack for $149.00 – extra items can be added at full price.
or
A 5 Stack for $199.00 – BONUS – extra items can be added for only $35 per item!
Imagine getting this jacket as an add on for only $35 … 😍
8. When you get a subscription, you get the number of clothing points that match the number of clothing items that you may choose for the month.
*This is done so that Maple Chevron can provide some items that are worth more than you would be able to receive for each point. For example, some Jackets, some Jeans, and some natural fabrics such as Silk.
For example:
3 Stack gets 3 Points
5 Stack gets 5 points
So when you subscribed you select which stack you want, a
3 stack or a 5 stack
. You receive your points for the month, then you start shopping!
This is where once again Maple Chevron is different. All month long you can "love" items. This puts them into your wish list so that you can keep track of what you love most. Then as the month comes to an end you can decide which items you want to have shipped, and give yourself time to decide if you want to select all of your items or have some curated for you.
I think this makes the experience a lot more fun. Let's face it, we all love to shop online, often I will go "shop" but not buy things yet because I am not quite sure. I love that we can actively shop, and wait until we know for sure what we want, then make the decision and purchase.
At Maple Chevron we even get to vote for new items that may be added to the store, and pre-order new items that are coming in for the next month. We have so much say in the process and that is unlike any other subscription service out there.
Even better, if you are forgetful like me … if you fail to select an item or two, you are not going to miss out, as Laura will just send the items you did place in your cart, (providing you did not go over your point limit) and curate the rest. Laura will reach out via email first just to be sure you want what is in your cart, since she knows as a shopper herself, sometimes we change our minds.
I am expecting my first Maple Chevron shipment soon and will do a follow up article showcasing what I received. Look for a Fashion Focus: Maple Chevron article. I can't wait to see, in person, the items I selected, and see what Laura curated for me.
Also Laura has told me that if you decide you no longer want a wearable item you received from Maple Chevron, you can return it, receive a $5 store credit and that item will be donated to different Dress for Successes around the country. Laura wants Maple Chevron to start giving back immediately! Just one more reason to love Laura and shop Maple Chevron!
Subscribe now and receive $20 off your first month – use code 20OffFashionBeyondForty at checkout.
Comment below and tell me what you think about Maple Chevron. Will you give it a try?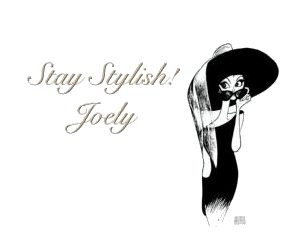 I love comments! Please join in discussion, ask questions, or leave tips for other readers. Comments truly are the driving force behind any blog as it helps the blogger to know what you, the reader want to see more of!
Please Join my Facebook Group

Also On: