Disclosure: Affiliate links are used in this article. 
I always say that I love Fall because I can wear my boots, but another reason to love Fall is because you can wear those big hats too! Granted you can wear hats all year long, but I usually wear mine when the weather gets cooler.
This cute hat came from WetSeal and was only $10.00, you can find similar here but this is a relatively easy style of bit floppy hat to find.
When I was younger I wore hats all of the time. Then when I got into my late 20's I just stopped. I can't recall if it was because they went out of style or if I was just too busy with young kids to care about fashion, but I do think they went out of style, for a bit. Either way I am glad that hats, and most everything these days is "in style".
I tell people that if you feel good in an outfit, you will look good in it, as long as we keep it tasteful. I do not feel fashion should have age limits. If you would not want to see it on a 40 year old, you probably would not want to see it on a 20 year old either. Skirts that are just "too short", tops that are "too revealing" just really have no place in fashion and don't even get me started on what some of our actresses are wearing to the awards these days. Anyway … sorry about that rant tangent.
 
Now I do have a confession about this "What I Am Wearing Today" article. I actually wore this yesterday. I meant to post this on the blog yesterday but got caught up in weekend stuff and didn't get to it.
By the way you can click the following link to find more of my "What I Am Wearing Today" articles.
I love this loose fitting, can be worn off one shoulder, draped top from Glostory on Amazon. It does fit on the larger side so if you order one I would say size down one size. I do like that it covers my rear end and can be worn with leggings or with jeans. The sleeves can easily be pushed up and they do stay in place, or worn down if you want to cover your lower arms.
The material of this top is very soft, on the thicker side for Fall and Winter weather, but I do not get over heated in it which is a huge bonus! It comes in the dark grey, which I am wearing, or black, and is currently $18.90 with free Amazon Prime shipping.
Don't have Amazon Prime? Sign up for a FREE TRIAL!
For sizing reference:
I got this top in size Large. I have 15 inch shoulders, 38DD chest, weigh 140 pounds and am five foot three inches tall. If you are close to my measurements and want a very loose fit go large if you want a more tailored fit go Medium.
Glostory makes really nice clothing at an affordable price. Their sewing, stitching, finishing, and seaming are always top notch.
I like the batwing style of this top which affords plenty of room for larger upper arms and there is some stretch to the fabric.
My necklace is a long length Druzy which are really popular right now but the Druzy stone has been prized for a very long time. I am glad they are making jewelry out of it now. Find similar, like this, on Amazon.
I wanted a great pair of grey boots for a long time and finally got my hands on a pair in a fashion trade on my Facebook group Aren't You Beautiful Fashion Exchange. You are all welcome to join us over there if you like buying and trading gently used, and sometimes never worn, but previously owned fashion. We have over 1500 members and it is a well organized group.
I only paid $10.00 for these boots and they are perfect!
My bracelets came from SashkaCo at only $13.00 each, however they offer super discounts, and sales. Each bracelet is made in Nepal and helps to employ women.
I love how I can easily mix and match them to accent any outfit.
My sunglasses are prescription Versace. I never could pay full price for the frames so I picked them up on Amazon at a huge discount! Even having good insurance I was able to score these great frames at a fraction of what they would have cost with my insurance. Just something to keep in mind if you wear prescription glasses.
My earrings are crystal gem stone ball drop earrings with tiny green gem stones, you can get similar on Amazon.
Oh and the leggings, I love them! They are by Lush Moda, come in a lot of gorgeous colors, and currently run $12.99 with free Amazon Prime shipping.
They are fleece so perfect for winter, have a slight shimmer sheen to them which make them appear dressier, rather than looking like yoga pants or little girl tights, and have a wide, tummy slimming waist band. The brushed interior of the leggings keep you warm in cold weather.
The fit is incredible and I am grabbing myself some other colors.
What I love most about this look is I feel like a million dollars but really I am just wearing the most comfortable clothing ever! I mean seriously, I laid around on the sofa in this outfit (less the hat, and boots) and felt like I was in my PJ's!
Not a hat person? No worries! This look is just as cute without one. If you feel you need something a little more to accessories but do not want to wear a hat, you can always wear a scarf instead.
I think this would be the best outfit for a day out with the girlfriends. Comfortable, fashionable, and convertible. You can wear this same outfit out shopping and to lunch, then take off the accessories, change the shoes, and hit the gym!
What I love about this top most is the way it comes down over the rear end and hugs it giving it a lifted look! (See image below). I need all the help I can get! I used to have a great rear but it has sagged with age, and I am not about to put myself through that Brazilian Butt Lift video I ordered!
So that's it. My look for today, well yesterday, and I hope you found something you like about it. As always I will list each item below and where you buy it, or similar.

I hope you enjoy reading my What I Am Wearing Today posts and will comment on your favorites.
What To Buy:
Floppy Hat Similar at WetSeal
Draped Batwing Top from Glostory
Leggings from Lush Moda
Grey Faux Leather Boots Similar 
Long Druzy Crystal Geode Necklace
Sashka Bracelets Made in Nepal
Green Crystal Gemstone Drop Earrings Similar
Amazon Prime FREE TRIAL! 
More "What I Am Wearing Today" articles.
Join Aren't You Beautiful Fashion Exchange.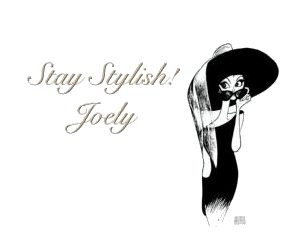 I love comments! Please join in discussion, ask questions, or leave tips for other readers. Comments truly are the driving force behind any blog as it helps the blogger to know what you, the reader want to see more of!

Also On: