Although I do not post a What I Am Wearing Today article every day, I do, most often, get dressed. I mean I clearly am not running around the house naked, but I do often wear what I call my cozy, comfy clothing.
My husband snuck up on me today and snapped a few photos, which is rare of him to do. As most women, I am the one usually behind the camera in this family. That is true for most of my blog images as well, even those of myself.

Yes, I got busted, working in my comfy, cozy, casual wear. I figured why not share with you all since I really do love this sweater!
And yes my office is a pig sty. The room is a combination of my office, a work out space with treadmill that is rarely used, a staged area that was intended for Youtube videos, which I decided I was not going to get into because it's too confusing for me to get my head around, and a sometimes drop off storage, catch all area. And yes, you may notice above my computer are our bar shelves fully stocked but rarely touched.
I do well in chaos and sticky notes keep me sane but since I decided to post a very random What I Am Wearing today let's get back to this sweater!
Available on Amazon, currently $39.00 with free Amazon Prime shipping this Striped Marled Cardigan Long Sleeve Sweater With Pockets by Dressole keeps me warm yes, but is also comforting, and cozy as the weather begins to shift from warm to cool.
I am a sweater girl and have as many of them around the house as I do throw blankets on the sofa. I love the cool nature's breeze coming through the windows as I cuddle up in a big sweater, and I also love the pockets! This is much easier putting on, and taking off when those hot flashes come along than a hoodie and far more fashionable. I love the knit of this jacket sweater too.
I ordered mine in a size Medium/Large and I feel it has plenty of room to spare. I could easily wear a sweater under it and it would still fit well. For reference if you order one for yourself I am five foot three inches tall, 140 weight, 36DD chest. You can get yours here.
This is the only color option for this sweater at this time but I love the natural hues of brown, cream, beige, grey, black, and tan all just melting into each other with a very nice fade, and gorgeous knit. The sweater jacket has a drop shoulder styling and is perfect for your grab and go cover up this Fall and Winter.
What To Buy:
Just this sweater! Long Sleeve Pocket Sweater Jacket by Dressole. One color option currently $39.00 with free Amazon Prime shipping.
Don't have Amazon Prime? Sign up for a FREE TRIAL!
Please comment below.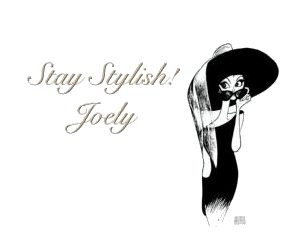 I love comments! Please join in discussion, ask questions, or leave tips for other readers. Comments truly are the driving force behind any blog as it helps the blogger to know what you, the reader want to see more of!
Please Join my Facebook Group

Also On: