Disclosure: Affiliate links are used in this article. 
As long as I can remember, I have loved experimenting with herbs, and spices. Long before rare spices were available in my small town I was always on the lookout for anything unique, anything different to add to my cooking. Growing up in a family of restaurant owners, I found myself drawn to the flavors of the world. I always wanted to try something new.
Our small town has grown quite a bit, but I still find it difficult to source fun flavors to spice up my dishes. Thankfully I can experiment with new spices every month thanks to RawSpiceBar.
By using my link above you will receive your first month free with subscription.

My husband and I enjoyed using one of RawSpiceBar's recipe cards as a guide to create our own Indo-French scramble for breakfast the day after Thanksgiving. We are forever tweaking recipes to put our own spin on things.
Your Spice Packets Will Be Larger – This is a sample size provided to me for this article. 
RawSpiceBar prides themselves on the quality and purity of the ingredients they use in each of their spice blends. Their flavor pouches contain only the ingredients listed on each blend with no added fillers such as MSG, yeast or yeast extract, animal products, salt, rice, sugar or flour. They also source all of their spices whole and organic when possible.
For only $8.00 per month you will receive freshly ground, global spices, created by top chefs. RawSpiceBar encourages home cooks to incorporate authentic and globally inspired meals into their cooking routine each month.
In each spice kit you will receive 3 hand-picked, small batch, freshly ground spice blends, containing 1 to 2 ounces of each blend. This allows you to create 3 unique dishes which will serve 8 to 10 people. You will also receive kitchen tested, detailed recipes, and ideas for each blend you receive.
The best thing about RawSpiceBar is that it is suitable for any type of diet from vegan, to paleo, or other dietary lifestyles. 
Our little packet made a delicious after Thanksgiving breakfast that was out of this world! It was a real treat to have such sumptuous flavors after the heavy meal(s) the day (all day) before. The Indian spices also help with digestion and have positive health effects. We loved creating something unique and delectable, and it was so easy.
Give RawSpiceBar a try using my link for your first month free. 
Please Comment! Have you tried RawSpiceBar? Do you love cooking with fresh spices?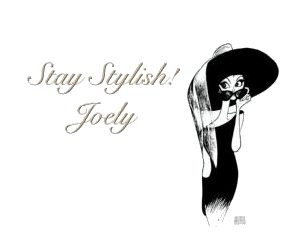 I love comments! Please join in discussion, ask questions, or leave tips for other readers. Comments truly are the driving force behind any blog as it helps the blogger to know what you, the reader want to see more of!

Also On: