Disclosure: Referral links are used in this article.
Kansas weather is bizarre. Yesterday I needed a jacket, today I am back in shorts. Shorts temperature perhaps, but it is overcast and hazy. I love Kansas weather because it is always a surprise! As a person who loves fashion it is nice to be able to wear just about my entire wardrobe all year long. Granted it does eventually become too cold for shorts, but I am going to eek out any remaining warmer weather to wear shorts while I can! Also, with my physical changes lately, as explained in my article about my menopause experience so far ... I am often wanting to put on shorts anyway.
The leaves are falling, and Autumn is my favorite time of the year. I seem to have more energy in the Fall season, and I do love the crunch of the leaves under my feet, the smells of Fall are wonderful, burning wood, making cider, fire pits. I had a pumpkin spiced chai latte last night, my first indulgence of the Fall season so far.
Today I am wearing what I feel evokes the Summer season with just a touch of Fall. The birds on this cute top, which I received in a Golden Tote, are dark and somewhat brooding, perfect for the upcoming Halloween holiday!
If you have not ever received a Golden Tote, let me just warn you, highly enjoyable, and yet highly addictive! One of the most fun and unique fashion ideas in the last decade! Try them!
Now the funny part is that these shorts with the button up fly, by Jordache, are from the 1990's and have not fit me for years, which is probably why they are in such great shape! Not to take away from the quality that is Jordache, but seriously I am so happy to be able to fit into them again, plus they still look fashionable today.
The combat boots which I give detailed information on in a previous What I Am Wearing Today article add to the edginess of the overall look, plus are perfect for crunching around in the leaves in!
You be the judge, is this look too "young" for a forty seven year old? Truth be told, I do not care if it is. Some may say the combat boots with shorts is a little over the top for a woman my age. I say as long as you feel good wearing something, you will look good wearing something. Personally I believe that a well put together outfit looks good on any age, and no matter how young you are, no matter how great your body may be, a tasteless, tacky, or otherwise unsavory outfit does not look good on anyone.
I do love these combat boots. Check out that previous article lined about to read about how I ended up being a combat boot person.
The front of the birds top is slightly sheer so I am wearing a white tank underneath.
The back of this top is solid grey. While finding this exact top may be near impossible it is made by Le Lis. Golden Tote however is excellent at finding cute "critter" tops so if you decide to sign up at Golden Tote be sure to really fill out that profile, and if you love critter fashions, let them know! You can always request this specific top and you never know, they may still have a few in their warehouse!
This look is really a simple one, denim shorts, a cute, comfortable critter top, and combat boots. Not too much to figure out. I like easy fashions. Most days I am lucky to get out of bed, let alone worry about exactly what to wear. As if the Kansas weather does not make it a roulette enough when it comes to daily fashion, my mind is usually muddled until around 2pm so with that said, I like my wardrobe to be somewhat mix and match ready. Otherwise I could end up looking like a puzzle with pieces that do not fit!
Making fashion "fit" is easy when you stay with neutral colors, and today's look really speaks to the rather hazy weather we are having today, yet I feel the birds, as dark as they may be, also look hopeful, and I love the movement in this cute top!
Fashion is fun, why not be playful with your look? Fashion can also be fun at any age as long as it is kept tasteful, but as I said, that is true for any age. I think as we get older we should have more freedoms to be playful, and adventurous, not less! We have earned the right to be whoever we want to be.
What do you think of my look for today? Have you checked out my previous What I Am Wearing Today articles? I hope that you will. Also please leave me a comment on your favorite looks, and least favorite. I love hearing from you all.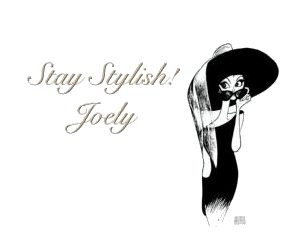 ---
I love comments! Please join in discussion, ask questions, or leave tips for other readers. Comments truly are the driving force behind any blog as it helps the blogger to know what you, the reader want to see more of!
Please Join my Facebook Group
Also On: