Disclosure: Amazon affiliate links are within this article.
Its a sunny but cool and windy sixty degrees outside today and it is the perfect type of weather for a nice cover up. Not yet cold enough to pull out the sweaters, but cool enough to want to stave off the chill when outside. I wanted to share with you a few of my Fall essentials!
I am in love with this new cape by RuSong! Some call it a poncho, others may consider it a giant scarf, and it can be worn as a wrap, no matter what you call it, it is fantastic!
On Amazon with free Prime Shipping this RuSong Pashmina Wrap Shawl is versatile, fun, colorful, and warm! Running between $31.26 to $22.26 depending on pattern and color you choose, it's a really great deal, and not just something to keep warm in but something that can really accent your Fall and Winter wardrobe.
But let's break today's look down because there is a lot more to it than just the gorgeous wrap!
First I wanted to show you this pretty women's chiffon blouse by Bluetime. Available on Amazon in four different colors at only $15.99 with free Amazon Prime shipping this sheer blouse has cute back details and a hi-low design.
Versatile from summer to winter weather by adding a cami and layering. Button V neck front and I love the way it falls over the behind with a fishtail design. All of the buttons can be unbuttoned for a less tailored look and a looser feel.
My black denim stretchy skinny jeans are from Wet Seal and are by Blue Asphalt. Honestly, for the price point, especially when you catch one of Wet Seal's awesome sales, these are some great jeans! They hold up season after season, year after year, do not fade, and are super comfortable!
My combat boots, I wear the dickens out of these! When I got them I really was not that into combat style boots, and I had planned to gift these to a friend but she moved out of town and I ended up keeping them. I love them! They are by Daily Shoes and are also on Amazon for only $22.99 with free Amazon Prime shipping. They also come in two other colors. I love that they even have a pocket in them! Yes, a pocket on the boots!
Wearing the cape open is great because it stays on nicely even in a breeze! There is a V'd back at the neckline that helps hold the cape in place.
Of course wearing with a cute belt is another option and keeps the cape around the front of your body for added warmth. This belt is by Wink Gal another Amazon shop I love. They have a lot of various styles and colors. I like this one because it is so boho and goes with a lot of my wardrobe. The belts currently run $12.99 t0 $14.99 again with free Amazon Prime shipping.
As you can see, the back of this cape is long and there is plenty of material to wear in so many ways. I have seen these capes draped into dresses, shirts, jackets, I am just not that imaginative or skilled. Keep in mind the cape may not be as long on you, I am only five foot three.
I love this look as a whole and individually each piece would be ranked in my Fall Essentials as they are personal favorites of mine. I can also mix and match them easily with other items in my closet to make entirely different looks.
The belt is worn more often than any other that I have and can be worn tight or very loose and down on the waist easily for different styles.
The boots for me are a must have and if they ever do wear out I will buy them again!
The jeans for me are always a staple in all colors I can get my hands on!
The blouse is darling and I do plan to order it in other colors and I love that I can wear it all year round.
The cape, well you just have to go check these out! Each color and pattern is so gorgeous! It was difficult for me to choose just one! I also admit, I use this as a cover up in the evenings on the sofa! It is SO big and so cozy!
So what do you think of my Fall Essentials? Which is your favorite? What are your Fall Essentials? I love hearing from my readers and would appreciate it if you left me a comment or questions below!
Thank you for reading and I hope each of you enjoy the change of season.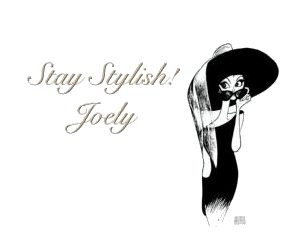 ---
I love comments! Please join in discussion, ask questions, or leave tips for other readers. Comments truly are the driving force behind any blog as it helps the blogger to know what you, the reader want to see more of!
Please Join my Facebook Group
Also On: