Disclosure: Amazon affiliate links are within this article.
Finally! A day that is more like what it should feel like in October and I finally get to show you this cute long flowing cardigan and scarf I have been dying to tell you about!
I love things that are long and drape, even though I am short. I guess it takes me back to my Stevie Nicks wanna be days.
Granted I like adding some color to my wardrobe but it just feels good to have your fashion flowing in the breeze.
This gorgeous scarf is by Natural Feelings and is available on Amazon. I own several scarves from this brand and I will say they are some of the best made scarves I own and their prices are fair. This multi print scarf with cute tassels is currently only $9.99 with free Amazon Prime shipping. It is perfect for Spring, Summer, and Fall.
I have paid more for scarves that are not nearly as well made or designed. I highly recommend Natural Feelings.
The cardigan is a long flowing light weight open front design by Meaneor and part of their plus size collection. It has a semi sheer knit with a slight shimmer to it and comes in five gorgeous colors.
Also at a fair price point - currently $17.99 with free Amazon Prime shipping. I ordered mine in a size Large. I am five foot three inches tall, I weigh 140 pounds, and have a 36DD chest just in case you are wondering which size you should order.
Amazon fashion is really coming up in the world, you should give it a try. I believe in looking great, but I also love saving money for other things too so I have been enjoying my styles from Amazon.
These well made boots below, which I have worn in other articles, and are one of my "go to" pairs of shoes also come from an Amazon seller! They are by DailyShoes and you can find them here.
The top, from NineDaily has the cutest neckline with a deep v that shows just a little cleavage, but not too much. With a banded under-bust and a sweet subtle ruffle accent around the sides and back of neck there are some really nice details to this comfortable and easy to wear top.
This top also comes in two other colors and is currently $24.99 with free Amazon Prime shipping.
Everything I am wearing in today's article is from Amazon, other than my jeans. And yes, you probably guessed it if you follow my What I Am Wearing Today articles, they are from Kut From The Kloth.
I hope you enjoy reading my What I Am Wearing Today posts and will comment on your favorites.
What To Buy: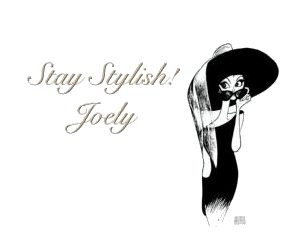 ---
I love comments! Please join in discussion, ask questions, or leave tips for other readers. Comments truly are the driving force behind any blog as it helps the blogger to know what you, the reader want to see more of!
Please Join my Facebook Group
Also On: