Disclosure: This article contains Amazon affiliate links, and referral links.
Today was one of those days where I got dressed, took a step outside and realized the way the outdoors looked did not exactly match the warm weather. It was rather gloomy, but it was not cool.
Back inside I went and put on another outfit. Since I was still inspired by the overcast skies, and loving the colors of Fall, I went for something festive, orange!
As mentioned in a previous What I Am Wearing Today, I love Golden Tote and get a lot of my cute clothing from them. This Ikat print top came from a Golden Tote I received last year.
My orange tote bag by Vbiger is one of my roomiest bags with a huge open interior and came with a smaller secondary bag! A 2 for 1 bag snag! It does come in three other colors and is currently priced at $28.00 with free Amazon Prime shipping. That is only $14 per bag – score! Truth is I really do not like paying too much for accessories that I will only use now and then, especially something like an orange bag, but at this price it sure is fun to have when my fashion calls for it.
My jeans are from Pink Blush you can check out more about Pink Blush fashions and these jeans in this blog post. They have some beautiful clothing in all sizes including maternity!
These killer boots are by Penny Loves Kenny, you can buy them on Amazon and they are called Andrea Motorcycle Boot. Seriously go look at them close up via the link. They are gorgeous! I would love to have them in the olive color! Currently $114.00 with free Amazon Prime shipping.
Being so short I have had to come to love cuffing my jeans. I have had one or two pair of jeans hemmed professionally but to be honest, I am too lazy, or too busy, depending on how you want to look at it, to make the time to have every pair of jeans I own altered. Plus I do not want to pay for that. As of now, cuffing is "in style" although truly anything you want to do is in style since the rules for fashion have been thrown out the window, and I love that!
This is a wide cuff, some may hate it, I rather like it because it is carefree and easy going, which is so me. I love style, adore fashion, but my lifestyle does not usually go along with being neat and orderly. Of course there are times I love getting gussied up and looking like perfection personified, but 99.9% of the time I need and want easy mode.
Style is in the details, and when it comes to matching colors, patterns, etc, be sure to edit, edit, edit. What I mean is that this orange could become somewhat clown like if you over do it. The orange blouse, and the orange tote bag are enough. If I had tried wearing orange shoes, it would have been over doing it.
Generally, to determine what I want to wear, and what needs edited, I will put on everything I think will "go" with my outfit of the day. Matching as much as I can, then scale back. Before settling on this specific look, I had also put on a bold orange choker. As cute as it was, I decided it was just a tad too much, and went back to my daily choice golden circle necklace, from Jewel Exclusive, as it was all that was needed.
If you are looking for the perfect orange lipstick check out Revlon Moon Drops! I have been wearing this color since the 1990's and it is still one of my favorites for a fun, playful look. I think now they are simply calling it Orange, but it used to be called Orange Flip!
I hope you are enjoying my What I Am Wearing Today articles. I have truly loved writing them for you. Please check more of them out.
What do you think about orange as a fashion statement? Love it or hate it? Let me know in the comments below please I love hearing from you!
What To Buy:


1. Specialized Styles from your personal style profile at Golden Tote.
2. Boots – Penny Loves Kenny Boots. Andrea Motorcycle Boots. 3 gorgeous colors.


3. Jeans – Pink Blush Fashions.
4. Tote Bag – By Vbiger – comes in other great colors and secondary bag for a great price!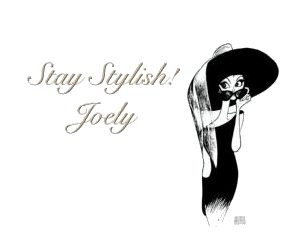 I love comments! Please join in discussion, ask questions, or leave tips for other readers. Comments truly are the driving force behind any blog as it helps the blogger to know what you, the reader want to see more of!

Also On: