Disclosure: Amazon affiliate links are used in this article.
Today I have another article in the What I Am Wearing Today series.

Today is far sunnier than yesterday's gloomy sky, but it is still quite cool, and strangely hazy! It is indeed sweater weather, although that can easily change later in the day, so I opted for a cardigan that I can take off easily should it become warmer.

I love this pink cardi from Amazon by Chvity. If pink is not your color, it also comes in beige, and black.


It's a chunky knitted cardigan sweater with cute detailing such as the buckle at the neckline. Unfortunately no pockets, but that keeps the look more classic and streamlined. It has a button front but the big buttons are for detail only, they do not actually button up. That is okay though because the weather is only slightly chilly today.


It has a mid length style with a belt detail in the back, once again only to make the cardigan look pretty, it has no real function.
Have you spotted these gorgeous boots yet? You can get a much better look and close up views of these absolutely gorgeous boots from Marmi Shoes over on my blog post featuring them! Please take a look!
My jeans which have subtle grey pin striping came from the clearance section at Gap in our mall last year. I admit I rarely wear them but they are perfect for today's look. I also only paid five dollars for them! I absolutely love shopping Gap's clearance racks! I always find something there that is worth having.
My tee was also grabbed off a clearance rank at a local store here in Kansas. The store is called Gordman's and I am not quite sure if there are many of these stores around the USA or not. The tee has a nice swing to it, and a thinner material which is great for us mid-life women who get hot easily. The brand is Femme.
How about these boots though? Sorry I just can not recommend them enough. The brand is VANELi, the style is Kaila.

They have a studded trim, with double buckle detail, and contrasting diamond stitching. The Kaila boots are fully leather-lined with a 7" shaft, 2-1/4" stacked heel and an inside zipper. The sole is textured rubber.

Go see a close up!
While I feel a grey sweater is a must have in your wardrobe all year round, and I do love these jeans, what really makes the look and are the focal points of this outfit are the boots and cardigan sweater.
Once again I did not go all out with accessories but you can find my Silver Leaf Drop Earrings on Amazon.
If you love this look feel free to check out the links below for the cardigan sweater, earrings, and boots. Sorry, but you are on your own with the grey tee and grey pin stripe jeans.
What To Buy:
Earrings -
925 Sterling Silver Plated Back Earrings Textured Lace Leaf Dangle
- Currently $8.99 with free Amazon Prime shipping.
Pink, Beige, or Black Cardigan -
Chvity Women's Sweater Open Front Mid-long Knit Cardigan
- Currently $13.99 + $11.01 shipping.
Boots -
VANELi Kaila Boots in Grey or Black
- $225.00 with Free Standard Shipping.
If you like my glasses, or are in the market for some new prescription eyewear that is affordable
check out my feature on Zenni Optical
.
Please comment! I would love to hear what you think of today's look and please check out more of my What I Am Wearing Today articles.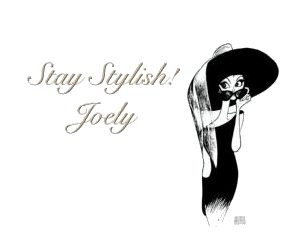 ---
I love comments! Please join in discussion, ask questions, or leave tips for other readers. Comments truly are the driving force behind any blog as it helps the blogger to know what you, the reader want to see more of!
Please Join my Facebook Group
Also On: