Disclosure: Amazon affiliate links are used in this article.
I woke up today after a full night's sleep not feeling rested at all. It is a colder day today than yesterday, and I just wanted to snuggle back into the covers of my warm bed and flake out for the entire day.
Since I could not do this I decided I would just toss on whatever was easiest to grab and not worry about looking remotely good. On days that I feel this way I find myself gravitating toward my most comfortable and favorite jeans, which by now you are all probably tired of hearing about if you follow this series. They are, of course, my Kut From The Kloth jeans. Yes I wear them frequently.
Since it is totally boot weather today I grabbed these cute green boots out of my closet.
Realizing it was still too cold even with my long sleeve Timeson top was still not enough warmth I decided to use my reversible OTIOTI cape to keep warm.
I did my five minute makeup routine which literally takes less than five minutes, a little powder foundation, a quick brush of blush, two eyeshadow colors sloppily brushed on so I do not appear dead, mascara, and lip color. Done. I pulled my hair back into a pony tail, and decided I was done with getting ready for the day.
Walking out of the bathroom in front of my full length mirror I realized that adding just a couple quick accessories really could pull this look, that I had no high expectations of, together fully.
I added a long tassel necklace, and some big fun earrings. Now I actually had a look rather than just feeling thrown together. The best part is by the time I was done with my makeup, my energy was flowing enough to care about the accessories.
That is really the key for me in feeling like I give a crud,from not giving a crud at all. One step at at time, taking the time, to just get moving. My brain and my energy level need that time to get in sync. Maybe it is mid-life, maybe not, but if I have to force myself to look a little better each day, I will do what it takes.
Honestly, It really does not take that much time to look our best, even if our best on any given day is barely dressed.
I give huge kudos to the fashion bloggers who's posts are perfection, outfits looking as if they came straight off the runway. Photos in perfect focus, with gorgeous settings, and backgrounds. You go girls! Me, I am just an ordinary midlife midwestern woman, who has been a stay at home, work at home mom for a couple decades. I thought when my kids were out of the house, which they now are, that I would have more time for taking care of myself. I do have more time, but now I have less energy! Go figure right?
All in all I think I pulled off a pretty cute look. It is fitting for working from home, and for life in the Midwest, in a rural area like mine.
Wow this really turned into a self depreciating then flipped into a self validating post didn't it? Well if it helps anyone else, anyone feeling frumpy today or any day, just remember, it does not take much more than the willingness to get out of bed, put one foot in front of the other, grab something that isn't tattered and trashed, put it on, then move to the next step. Pull the hair back, slap a little bit of make up on, (never forget the lip color!), and if you are then up to it, add just one or two shiny accessories. If nothing else the accessories will detract from any other areas in which you may have failed to make effort.
I have to say I think my "frumpy fashion day" turned into one of my favorite looks of the week! Yay for small miracles!
I hope you enjoy my "What I Am Wearing Today" articles. I would love to hear about what you are wearing today and what you do on those days you just do not feel like getting motivated.
Items To Purchase:
Women's Winter Knitted Poncho (Reversable) Currently $9.99 with free Amazon Prime Shipping - Ladies this is a STEAL for this cape!
Women's Long Sleeve V Neck Pleated Fit High Low Hem Long Tunic Top Currently $23.99 with free Amazon Prime shipping, comes in eight gorgeous colors.
eManco "Golden Fleeting" Bohemian Tassel Pendant Long Statement Necklace Currently $18.99 with free Amazon Prime shipping.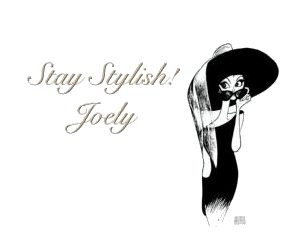 ---
I love comments! Please join in discussion, ask questions, or leave tips for other readers. Comments truly are the driving force behind any blog as it helps the blogger to know what you, the reader want to see more of!
Please Join my Facebook Group
Also On: