Today is another blustery day, and I am loving it! I almost didn't beat the downpour of rain before getting my photos taken. Yes my hair is a mess, but this is me today, feeling comfortable in some easy to wear clothing. No reason we can't feel good and look good, even if it's not exactly high fashion.


In my previous What I Am Wearing Today article I mentioned getting some great jeans at WetSeal. This sweater is also from WetSeal. I love that shop for some of the best deals on fashion I have ever got my hands on! I can go a bit overboard there. I shop in store at our local mall, but they do also have an online store, although I am not sure if you can get as great of prices online.
I like this sweater because it is perfect for the Autumn to Winter fashion transition. Yes it is a sweater, but it has holes in it for ventilation which is perfect for us midlife menopausal women. It allows a nice bit of air through yet still feels warm enough for this time of the year. Under the sweater I am wearing a basic tan tank top.
I will say for snagging this hole filled sweater for only five bucks on a clearance rack it has held up for five years. Pretty well made stuff if you ask me. I am not exactly delicate on clothing.
I love the way it sits right at my waist line. Being that I have no torso to speak of sometimes longer sweaters wear me, rather than me wearing them. I also like to look like I have a waist line now and then. So, if you are shorty like me, and need to define that waist, go with a shorter top, or in this case, sweater.
Hair sloppily pulled back into some kind of pony tail / bun, and wearing my most favorite of all jeans in the world from Kut From The Kloth, and some cute carmel colored ankle boots from a great Groupon I snagged up last year, I am feeling perfect for my work at home day to come.
I wrote about the boots from Groupon here. You can really snag some great deals over at Groupon. The boots I am wearing are by Lady Godiva.
So just another day of working, and wearing casual clothes, which always are perfect for what I do. There are many days I wish I worked outside of the house and had a place to wear all of my pretty dresses, and office clothing, but I snap out of that thought process fairly quickly.
What do you think of What I Am Wearing Today? How would you dress if you worked from home? If you do work from home, do you ever get dressed up, just for the fun of it?
I love hearing your comments, please share your thoughts with all of us. You can find more What I Am Wearing Today Articles here.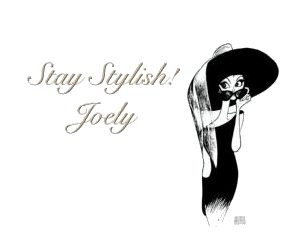 ---
I love comments! Please join in discussion, ask questions, or leave tips for other readers. Comments truly are the driving force behind any blog as it helps the blogger to know what you, the reader want to see more of!
Please Join my Facebook Group
Also On: