As the cold weather is approaching, and garage sale season is at an end, please considering taking all of those unneeded but still good items to your local shelter, or donation site.
I prefer donating to the Rescue Mission. They have a drop off location so it is easy to unload our goods, and hand them over.
The reason I prefer our local mission is because they do not charge those in need for the items that others donate.
Wherever you prefer to drop off your donations, please consider doing some declutter work before you get shut inside over the cold winter months.
I was planning to get more photos of my mother and I dropping off at our local shelter but as we were unloading, before I could take more pictures, a family approached us and asked if they could take a few of the items we had.
I was happy to give them what they needed, and found it very satisfying to see someone benefiting directly from items I did not need.
In order to protect the privacy of this family, and others who were donating, and arriving to get items they needed, I felt it inappropriate to take photos.
I have donated unneeded items for years but this is the first time that I saw first hand the good it does.
I admit, I get lazy. Too lazy to just simply gather up items to donate, or too lazy to take them in once they are all boxed up and ready to go. The fact is, it took literally no longer than twenty minutes to drive to our local shelter, and drop the items off. I was able to provide things to people in need, and now I have a less cluttered home, and garage!
When donating please keep in mind that people become in need for many different reasons. The stigma that people in need are not willing to work, or "bums", needs to be dispelled. We have Veterans who have given their all to our country who need help. We have people who have worked hard their whole lives who get laid off, or their place of employment closes. We have people with mental illness, and people with physical ailments. Sure we will always have those few who seem to enjoy living off "the system", but most people have fallen upon hard times and sincerely are trying to get back on their feet.
Right now with the cold weather approaching in the states, people need coats, gloves, scarves, and warm clothing. Please go through your closets, pull out those items you know you will not wear, but are hanging onto because you just can't let it go, and let it go.
I will be doing another round of gathering of items myself over the weekend, and I know I am going to have a larger load than this last trip to drop off.
If you have a large van or truck why not get your friends involved? Offer to let them load up your auto with their unneeded items and maybe make a day of it together. I know my mother and I had a good time after dropping off our items, grabbing lunch together. We only went to a local fast food place but it felt good doing something together that was good for others.
Thank you for reading and please share this article with others to spread the word about donating and spread good karma to all.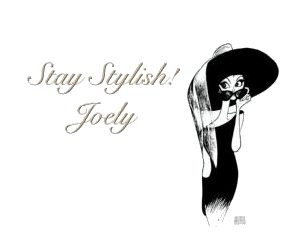 I love comments! Please join in discussion, ask questions, or leave tips for other readers. Comments truly are the driving force behind any blog as it helps the blogger to know what you, the reader want to see more of!
Please Join my Facebook Group

Also On: