As some of you know, my daughter has two serious medical conditions. Emma has Type 1 Diabetes, and Cerebral Palsy. When she was a little girl, we were introduced to our local chapter of Dream Factory. I always wanted an opportunity to give back so today I am writing this article in hopes that in some small way I can give back to an amazing organization that helped brighten my daughter's life.
"We grant dreams to critically and chronically ill children from the ages of three through eighteen."
In 2003 Dream Factory filled my daughter's wish for a game room. The "dream" had to be of her own desires, in her own words. I think this is a wonderful thing because it is the children's dream that matters, not that of their siblings, or of their parents. Some children wish for a pony, while others wish to swim with dolphins, or meet Cinderella. Whatever the wish, Dream Factory grants it, for the child suffering with critical and chronic illness.
My daughter's dream included a pop corn machine, gaming consoles, a mini fridge for snacks, plenty of games, movies, a television with DVD player, and many other items to turn a basement room in our home into a glorious game room that even an adult would envy!
Emma even wrote up the rules for her game room:
I wish I could share more photos with you however my computer does not seem to want to open up the disk where all of our past images are stored. That is something I desperately need to get looking into! What I can say is that Emma, her siblings, and friends were delighted with the outcome, as were her parents. This handwritten "Rules" listing is hanging on our fridge to this day.
Emma's dream was granted by our local Dream Factory Volunteer who was instrumental in assessing her wishes, and finding a way to fulfill them either through donations of product, or money from caring people.
Without volunteers, and donators, Emma's dream, and that of thousands of other children could never come true.
Later, Emma had more surprises! Our entire family was invited to local sporting events where we were given the royal treatment, box seating, free food and drinks, getting to meet the players, the boys even got to visit the locker room! We received autographs, team gear, and we got to go down on the playing fields! This again is all thanks to our local Dream Factory chapter.
Then, the biggest surprise of all, Emma got to meet her idol (at the time of course) Clay Aiken!
Aside from granting a wonderful dream, attending local sporting events is just another perk of being a Dream Factory kid. The Bubel Aiken event was something special and Emma was a very luck kiddo to get to be a part of that experience. I think it is obvious in the photos just how joyful Emma was to attend this event, and meet her idol. You can read more about her experience in this article.
If you know a child who could benefit from Dream Factory you can visit their site for more info on how they can have a dream fulfilled.
Most importantly, if you would like to help make dreams come true you can donate, or volunteer.
Also please check out the #giveitupfordreams campaign - this is a really fun way to help, especially if you consider yourself the creative sort, but even those of us with no inkling of creative talent can get involved in this unique and exciting campaign!
I truly thank you for reading about Emma, her experiences thanks to Dream Factory, and more so your commitment to helping kids who suffer from critical and chronic illness.
I know times are tough for us all, but please help any way that you can. This is truly a great organization that is making a real difference in the lives of kids, and their families, and has been for a very long time.
Follow Dream Factory on Twitter and Facebook
This article is NOT sponsored in any way and is written from the heart.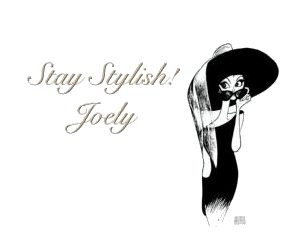 ---
I love comments! Please join in discussion, ask questions, or leave tips for other readers. Comments truly are the driving force behind any blog as it helps the blogger to know what you, the reader want to see more of!
Please Join my Facebook Group
Also On: