Disclosure: This article contains Amazon affiliate links.
Hello ladies! Well today is a lazy Sunday and I am working the night shift, since hubby is. So today for me is really just beginning and being that it is still Sunday I am going to spend it in my new PJ's from an Amazon seller.
Now I am going to confess I was not overly excited about receiving these Pajamas for review but when they arrived I could not believe how lucky I was to be the recipient of these amazingly comfy PJs!
Victoria's Secret - eat your heart out!
I receive a lot of items on Amazon both things I buy myself and things free or discounted for review and sometimes I am just so taken away and surprised at the quality of an item I have to share it with my readers here. This is one of those one in a hundred items blew me away. I mean sure its just a PJ set but it is such high quality from fabric to stitching! Every detail is perfect.
I own a lot of PJ sets from Victoria's Secret but this PJ set blows them out of the water both for price point which is an obvious no brainer that these are far more affordable but also for comfort, fit, feel, quality, and so on.

The Vilania PJs Women's Sleepwear Shorty Pajama Set runs $19.99 to $22.99 with free Amazon Prime shipping which is well below the price point I have paid for my VS pajamas and yet the quality is even better.
I just got this set today and the moment I felt them I had to put them on. I was shocked and amazed at how they feel - soft is an understatement! Heavier than I expected so not cheap, thin material but not too thick. As a mid life woman with hot flashes I have stayed cool and comfortable in them for hours.
Hey don't judge it's Sunday, I am having a lazy day.

The stitching is so well done, the seams perfect, no pilling, no loose threads, buttons secure, ribbing beautiful, and I love the purple color with pink ribbing! On Amazon they call the color grey for some reason but trust me they are a pretty purple. This PJ set also comes in a blue with red trim as well.


I love that they are short sleeved! While they are soft, and warm (yet breathable) I do not like my arms covered or constricted at night.
So what do you think of my look for today? Like, Love, Dislike? Do you enjoy spending your Sunday lazing around in your PJs? I love comments! Please share your thoughts below.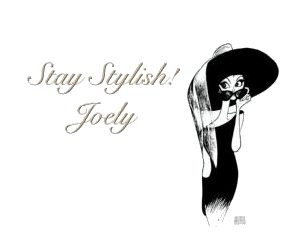 ---
I love comments! Please join in discussion, ask questions, or leave tips for other readers. Comments truly are the driving force behind any blog as it helps the blogger to know what you, the reader want to see more of!
Please Join my Facebook Group
Also On: