Disclosure: Amazon affiliate links are used in this article.
Do you know what's hot in fashion for this Fall season? Plaid! That's right an updated look to the good ol' flannel shirt makes Plaid all the rage this year. Personally I always enjoyed wearing a comfortable, warm, flannel shirt but the design of this shirt is far from the look, and feel of traditional flannel tops.
This lovely draped cross over plaid shirt by Glostory is made with 100% cotton. It has a super cute draped asymmetrical v neckline, with button sleeves that can be rolled up. Paired with blue jeans I am fashionably ready for the cooler Fall weather.



This blouse is currently for sale on Amazon for only $18.03 with free Amazon Prime shipping.
I love comfort, and this outfit is just that, comfortable. I used to think being comfortable meant wearing a baggy tee shirt, and some old baggy shorts, but I know better now, fashion need not always be frilly, and can be easy going, laid back, and yet still stylish!
I do wish that this came in more colors, I would be tempted to buy this in another color for sure, although I do not recommend having too many of the same items in various colors as a rule, but when it comes to this unique design, I wouldn't be able to help myself.
My jeans, which are my favorite fitting jeans, are from Kut From The Kloth.
I wish this came in more colors! I LOVE this and am SO happy to have it in my Fall clothing line up! You can easily tell by the photos when someone loves a new clothing item they bought or received and I think you can tell in my photos I am loving this Glostory Women's Casual Long Sleeve Plaid Blouse!
While this is super cute with jeans you can dress it up by wearing with an A-line skirt.
The front of the blouse is sort of puckered at the waistline so you do not have to tuck it. The back of the blouse is longer giving you that untucked casual appearance.
There is just something so special about this top because it has a casual western design but is fancied up with that cool draped v neck styling, yet has the classic plaid shirt collar. So unusual and cool.
Note other styling details: Cute triangle earrings with artificial shell pearl from Kay Sinn also available on Amazon currently for $8.49 with free Amazon Prime shipping.
So what do you think of my look for today? Like, Love, Dislike? I love comments! Please share your thoughts below.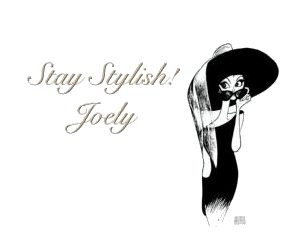 ---
I love comments! Please join in discussion, ask questions, or leave tips for other readers. Comments truly are the driving force behind any blog as it helps the blogger to know what you, the reader want to see more of!
Please Join my Facebook Group
Also On: