Disclosure: Amazon affiliate links are included within this post.
Hello, Happy Monday friends! I hope your week is fantastic! Today's What I Am Wearing Today features more Amazon fashion. As a fashion blogger I receive a lot of offers for clothing from many sources. Some nice high dollar items are offered, and sent to me, however there are a lot of great finds on Amazon for a lot less money! Today I am featuring two items from Amazon that I feel should be closet staples!
The first item is this timeless, and classic blouse, the Glostory® Women's Casual Sleeveless Summer Blouse. It comes in navy blue, black, and khaki. Perfect for office wear, to casual wear, and can be worn all year long when styled with a cute blazer, cardigan, or jacket.
The second item I am wearing today is also from Glostory the Women's Basic Stretchy Casual Pocket Shorts. These shorts come in white, khaki, navy blue, and black.
Now I do want to mention that the pockets are decoration only, they are not real pockets, which is odd and I would prefer they have real pockets, but they are still super cute and more importantly, super comfortable! As I get older I really appreciate comfortable clothing!
The top is 100% polyester and has a nice drape neckline with a shallow V in the back of the neck. This currently sells for $16.78 with free Amazon Prime shipping.
The shorts are 55% cotton, 42% nylon, and 3% spandex. They do have a nice bit of stretch to them with a nice length for anyone but more modest than many shorts sold today. On me they come just about mid-thigh which is my preferred length. You can also cuff them if you wish, and they do stay in place. The shorts by Glostory currently sell for $22.98 on Amazon with free Amazon Prime shipping.
I noticed the shorts at this time do not have rave reviews. I love them! I did notice that there were complaints about sizing. Be sure when buying any fashion on Amazon that you check the sellers sizing chart, do NOT use the standard Amazon size chart as it is rarely, if ever correct! The seller usually should upload an image or list the correct sizing chart in their detailed description. Use that and you should not have sizing issues.
The shorts do wrinkle a little around the legs after sitting for awhile but then again most things will when you spend as much time on your rump as I do each day. They do make my rump look alright though and I can use all the help I can get! I am wearing floral panties under them as well and they are not see through which is a bonus, especially with white shorts! The top is also not see through so you will not need a camisole or any special under garments.
I do love the drape of the neckline of this blouse. It is perfect for the office when matched with nice slacks or a skirt. Also great for going out after work, or casual wear as I have styled it today. I do feel both pieces are excellent. The shorts are very comfortable, and the blouse will never go out of style.
The blouse is thick enough of material that if you wanted to push it into the Fall and even the Winter you could by wearing a nice jacket, cardigan, or blazer with it.
So what do you think about this style today? Many people say you should not wear white after Labor day. I say forget that "rule"! In today's fashion, there are no rules! If you love it wear it, if it looks good wear it! Most importantly, if it makes you feel good, wear it!
I would love to hear your comments about this look, your ideas for styling, and more so I would love to hear what YOU are wearing today! Feel free to comment below.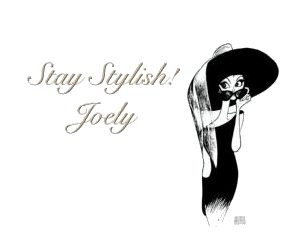 ---
I love comments! Please join in discussion, ask questions, or leave tips for other readers. Comments truly are the driving force behind any blog as it helps the blogger to know what you, the reader want to see more of!
Please Join my Facebook Group
Also On: