Disclosure: This post contains affiliate and referral links.
I almost did not post a What I Am Wearing Today article today because I have decided today is a lazy day. Then I reconsidered because we all have lazy days, and we all deserve them but even when being lazy and dressing down we can still look, and feel great.
Today I am going without makeup, giving my skin a break. I have just recently stepped out of the shower so my hair is not even completely dry, and certainly not styled, not even pulled back in a pony tail.
Fashion blogger perhaps, average every day woman, absolutely! Even in our forties and above, we need not wear ourselves out conforming to societal standards of what it means to look good. I have decided to blog today simply because this is what I am wearing today, and I have the energy to do it. Make up or not, hair done or not, fashion is what makes us feel good, and today, I feel pretty good!
Today I am wearing the BLDO Women's Summer Ruffle Off Shoulder Blouse, available on Amazon for a mere $13.80 (currently), and free Amazon Prime shipping. I love this blouse and wanted to eek out the last few days of summer. Since my husband finally turned up the air conditioning and we are allowing the natural breeze to flow into the house I am able to dress more summery believe it or not. For some reason I can handle the cool natural air, but the dry cold air of the air conditioning bothers me.
Another thing I love about this blouse, it is thick enough, especially with the ruffle up top, that I do not have to worry about wearing a bra! I am staying home all day so I am not worried about the "girls" being free!
While this is a midrif top I am only five foot three inches tall so it hits the top of my shorts perfectly and I do not have to worry about showing any belly fat! Yay!
If I were going out for the day I would wear a bra of course but also probably my maroon cami as well.
My earrings, also from Amazon are quite simple but in a very pretty rose gold tone that I love. You can find similar in the shape of stars and hearts on Amazon and they are so inexpensive! Basic accessories for a dressed down day are necessary.
You may also have noticed I am wearing a basic circle necklace in all of my What I Am Wearing Today posts thus far. When I find a necklace I love that is the right length, and can stand up to being slept in, showered in, and does not tarnish, or break, I tend to leave it on for ages. Or at least until I must take it off in order to wear other cool accessories. This one, which has truly stood the test of time can be purchased from Jewel Exclusive. Please read more about Jewel Exclusive, one of my favorite places to shop for affordable, yet high quality jewelry!
Of course every outfit, even a casual one, needs cute shoes! My shoes are from Payless and are by MontegoBay Club Shoes. They are simple cork soled wedge sandals but the perfect shade of yellow to pull the entire look together.
So cheers to a lazy, laid back, easy going, yet stylish day! What do you think of this look for taking it easy around the house? I would love to hear your thoughts in the comments below and share what you are wearing today.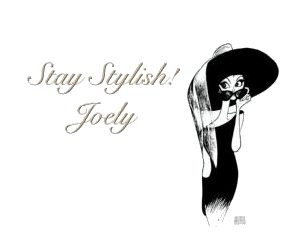 ---
I love comments! Please join in discussion, ask questions, or leave tips for other readers. Comments truly are the driving force behind any blog as it helps the blogger to know what you, the reader want to see more of!
Please Join my Facebook Group
Also On: