Disclosure: This article contains affiliate links.
Day two of the What I Am Wearing Today Series and I accomplished the big goal of actually getting dressed again even though I will be home all day.



Today I was in the mood for something simple and classic in styling. I really did not do a lot to put myself or this look together. Very minimal makeup which is honestly my preferred look. Pulled the hair back into a ponytail, I really could not get more low maintenance than this. The outfit however makes me feel put together, somewhat of a casual office look, due to the jeans of course, and the open toe sandals! Yet I still feel put together! If I had put a skirt or slacks on perhaps I could look scholarly or like a librarian haha!
The first image shows my completed look with a close up:
My cute glasses came from Zenni Optical. If you wear glasses and are sick and tired of paying a zillion dollars for them check out my previous article about Zenni. My Rose Gold Triangle Pearl Stud Earrings are from Amazon and I love them because they compliment so many outfits with little effort. Some days I just do not have time or patience to accessorize perfectly and these usually fit any outfit. The cute flamingo scarf is from Tessies. Read more about Tessies cute styles. Unfortunately this scarf is no longer available but Tessies carries so many more wonderful scarves.
To achieve this classic and smart look just start with a basic white blouse like this one from Glostory on Amazon. This blouse is light and airy so it is perfect for the transition in the season we are having right now. The material is 100% Viscose Fiber. The blouse comes in other colors and is reasonably priced at $19.98 with free Amazon Prime shipping. This pairing with just the blouse and jeans, simple accessories, and some cute sandals is a complete look in and of itself. Perfect for running errands, or working from home as I do, but you know me, I could not stop there!
I had to add this blush pink cardigan, also from Glostory on Amazon. I think it is simply darling and I love the rose gold buttons all the way down the front. This is also a light weight sweater so it is not too hot, but helps keep the chill off as I work. This cardigan also comes in many other colors if blush pink is not your preferred color. $18.78 on Amazon with free Prime shipping. Granted this look is so perfect as is but once again I had to keep accessorizing!
Above I have mixed things up a little. In the first photo I am wearing the blouse with a scarf - no sweater, but I felt the scarf was perhaps a little heavy yet to wear with just the blouse since the blouse is such a light fabric, it felt strange. So I took off the scarf and put the cardigan back on. That was cute but I really wanted to wear my pink flamingo scarf! So I decided that the best look for me today was to wear all three, the blouse, with the cardigan, and the scarf! Perfection!
What do you think of today's look? I would love to hear your thoughts, and suggestions about how to style this, and what your favorite pieces are! Please comment to chat with me.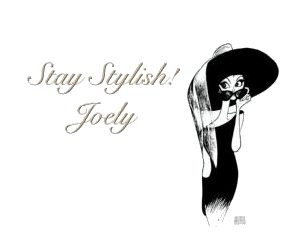 ---
I love comments! Please join in discussion, ask questions, or leave tips for other readers. Comments truly are the driving force behind any blog as it helps the blogger to know what you, the reader want to see more of!
Please Join my Facebook Group
Also On: