Disclosure: I received the Tiffany Moto Jacket from James&Co to facilitate this article. Affiliate links are used in this post.
I bet you thought this was going to be some kind of tell-tell article about my split personality right? Sorry to disappoint, however as a Gemini it is likely I have at least one other personality, and if anything could bring an alter ego out it would be amazing fashion like that of James&Co!
I am so ready for Fall fashion and living in Kansas I getting a head start as it is beginning to get cool here already.
The 'Tiffany' vegan leather moto is a classic motorcycle jacket that sports an asymmetrical zip with a bottom band that has stud features made from quality faux leather. The wide-spaced quilting on top sleeves, shoulders and back mid-panel give it a hard edged fashion flair. This vegan leather moto jacket is perfect to wear zipped up or down, and you style it with just about anything in your wardrobe to make a statement, just like I did for my date night!
I took a vintage desgined Agent Carter look-a-like dress for a very feminine and classic style. I wore simple shoes, and accessories, and added the WOW effect with the James&Co. Moto Jacket. This proves you can literally wear this jacket with anything and look amazing!
If I did have an alter ego however, it could totally be Tiffany because Tiffany is a girl who knows how to cut loose, kick her shoes off, dance the night away, and talk with anyone. Tiffany is the girl who gets up on stage and picks up the guitar, cracks jokes with people at the table next to her, and gets along with everyone! Tiffany is a bit of a wild card, a charmer, and knows how to rock a vegan-leather moto jacket!
Tiffany enjoys meeting the local celebs and posing for a photo with them after the set. Here Tiffany is with Tyler Gregory feelin' right at home on stage.
Tiffany is also a woman who can hold her own and can be quite sassy, she knows how to make a statement!
Tiffany may look sharp but she never takes herself too seriously.
Tiffany is fun and wacky which is why her asymmetrical
zipper is the perfect accent to show off her unique style.
Tiffany
is all about having a good time, being goofy, showing many sides of her complex personality, and cutting loose!
While Tiffany may have some tough qualities, such as stud features that show her rougher side, she is warm and cuddly and makes you feel protected with her high end vegan-leather and wide spaced quilting that is perfect for snuggling up in during the cooler months.
Tiffany comes dressed to impress, and knows she can saunter into the classiest martini bar or be as equally comfortable at the local dive bar, she is versatile, and looks great styled up, or casual.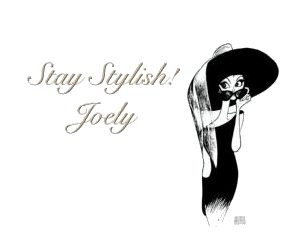 ---
I love comments! Please join in discussion, ask questions, or leave tips for other readers. Comments truly are the driving force behind any blog as it helps the blogger to know what you, the reader want to see more of!
Please Join my Facebook Group
Also On: