Disclosure: This article contains Amazon affiliate links.
So I have decided to start a new series called What I Am Wearing Today. At first I thought I would do this on a monthly basis posting what I wore each day for the entire month but I reconsidered when I realized there would be many days I was wearing my scrubby night clothes all day. Yes even as a fashion blogger I still sit around in my pajamas, consisting usually of shorts and a ragged tee. Granted I push myself to look my best most every day but one of the benefits of working from home is being able to be comfortable, wearing those jammies! I just did not want that kind of pressure!
So over the next month we will run this What I Am Wearing Today as a test and see how it is received by you the readers. Yes it is just like OOTD (Outfit of the Day), but since I am not in my 20's I am not comfortable using the lingo and just want to say it like it is .... What I am Wearing Today:
I will admit that I did not have high expectations of this dress looking great on me. I have a rectangular body type with no real defined waistline, and I have a larger chest. I was worried that bold stripes going across my body would make me look like am oompa loompa but alas I am loving this look! This cute Glostory® Women's Casual Striped T-shirt Summer Dress 1786 is available on Amazon, currently only $21.80 and eligible for free Amazon Prime shipping!
Above I am showing the basic dress, before accessorizing. It is 80% Polyester and 20% Cotton. A little on the heavier side weight wise with a soft feeling underside. Great for the Summer to Fall transition.
You can hand wash, machine wash, or dry clean. Personally I wash mine on gentle cycle or hand wash cycle, cold water, and hang dry. Above I have styled with nothing more than small gold hoop earrings from Anmao Jewely that come in a set of three with small, medium, and larger sized hoops that run for a mere $7.99 with free Amazon Prime shipping, gold circle necklace, white sandals, and the Grebago Women's Genuine Leather Shoulder Bag in the first image. The bag is currently $55.00 with free shipping on Amazon. In the second and third image I have shown to simple ways to style with a scarf.
The pockets are faux, kind of disappointing since I love dresses with real pockets, but I would rather have the zipper accents than nothing as I feel it helps break up the bold stripes.
Above is my final look and the way I decided to wear my Glostory® Women's Casual Striped T-shirt Summer Dress 1786 for today. Since I will be working inside all day, and my husband keeps our home like a freezer, I needed the sweater jacket to stay warm. I added the Golden Fleeting Bohemian Tassel Pendant Long Necklace by eManco, also available on Amazon currently for $18.99 with free Amazon Prime shipping.
If I do happen to have to run out I will of course carry my giant black bag.
I would love to hear your thoughts on this look - please comment below.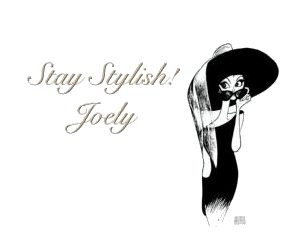 ---
I love comments! Please join in discussion, ask questions, or leave tips for other readers. Comments truly are the driving force behind any blog as it helps the blogger to know what you, the reader want to see more of!
Please Join my Facebook Group
Also On: