Disclosure: "Compensation was provided by Zenni Optical. Opinions expressed herein are the author's and are not indicative of the opinions or positions of Zenni."
I am blessed by having a lot of strong women in my family. Women who have inspired me, advocated for me, taught me, and mentored me through out my life time. Because of these women I have become the strong, independent, and willful woman that I am today.
Of all the wonderful women who have taught me, raised me, and mentored me through out my lifetime there is one young woman who has taught me the most, and that is my daughter.
My daughter is one of the strongest women I know. She faces a lot of struggles due to serious health issues, yet she continues to show me that she can do anything she sets her mind to. Her ability to press forward, to keep going, and never give up has given me strength to press through my own difficult times and I reflect on her challenges when I am feeling that things are just too tough.
My daughter has a huge heart, is funny, kind, and caring. I admire her, appreciate her, and respect her. I am blessed to have her as my daughter and best friend.
My daughter and I both wear eyeglasses and as an eyeglass wearer I often wish I had more options on glasses to wear. As someone who often blogs about fashion I find it ironic that I put the same pair of glasses right on my face every single day! However with the cost of buying glasses, even after insurance, especially when I wear progressive lenses, I find myself stuck with wearing the same pair day after day, year after year. Unless I have a prescription change, I never allow myself the splurge of a new pair of frames. Even with good insurance my eyeglasses easily run over four hundred dollars! To me, wearing the same pair of glasses every day is like wearing the same outfit every day for years. Plus, glasses sit right on our face and is one of the first things others will notice about us.
With Zenni Optical's affordable eyeglasses I can now begin to build up my eyeglass wardrobe!
Zenni Optical pioneered the online prescription eyewear business in 2003 in order to help people find fashionable glasses and sunglasses for every occasion for fifty dollars or less for single vision and around one hundred fifty for progressive lenses! That is amazing if you ask me!
Zenni has curated collections that are gorgeous and literally thousands of frames to select from. Zenni Optical offers the most options for affordable premium eyewear for women, men, and kids.
For me, it is my daughter who has inspired me, uplifted me, and shown me that I am capable of anything I set my mind to. Zenni knows that women leaders are everywhere and they want to hear about the strong women leaders in your life who have been a positive impact for you. Zenni wants to honor them by giving the gift of stylish and affordable eyewear so everyone can see and appreciate their achievements and talents clearly.
Zenni Optical wants to hear about the women in your life who have inspired you! One lucky person is going to win a pair of glasses from Zenni Optical – a retail value of up to $150.00 and it's super simple to enter! In fact this is the easiest giveaway I have ever posted! All you have to do to enter is leave a comment telling us about a strong woman in your life who has mentored you, inspired you, advocated for you, empowered you, or otherwise lifted you up to be the woman you have become.
There is also an option to share via Twitter for an extra entry each day so grab your FREE entry – no comment necessary, leave your comment to honor the woman or women in your life who have inspired you, and tweet daily for extra entries. Good luck to everyone.
Zenni Optical Eyeglass Giveaway #ZenniStyle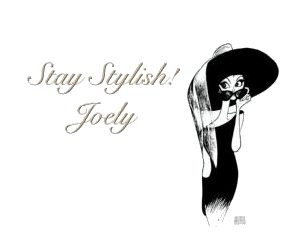 I love comments! Please join in discussion, ask questions, or leave tips for other readers. Comments truly are the driving force behind any blog as it helps the blogger to know what you, the reader want to see more of!
Please Join my Facebook Group

Also On: