Disclosure: I was provided product to facilitate this post.
A big thank you to and The Kids Did It and The Mommy Island for hosting this huge giveaway hop!
Is your man still confused about footwear fashion? Are you still confused about what to get him for Father's Day?
I know buying for my husband is near impossible. He has a great wish list on Pintrest but most of the items he has pinned are not things I would consider Father's Day type gifts. I know he loves his tools, but to me buying him a tool is equivalent to him buying me a vacuum cleaner for Mother's Day! I like to save those types of purchases for when an item we want / need goes on sale, or we find an excellent coupon for them. For Father's Day I prefer to get him something stylish.
Getting back to my earlier question I find that even though I have taught my husband about stylish footwear he still seems confused.
Since he has to wear specific boots to work which are regulated by his company, when he is off work he seems to keep going back to the same ol' sneakers unless we are getting dressed up. Since my hubby has a business casual work meeting coming up soon he realized he needed a in between shoe. Not sneakers, and not work boots. Enter his education about business casual shoes from Lugz ...
I received for him the Rickshaw shoes from Lugz, and taught him how to put together a look that can easily go from business casual to a casual dinner out with his co-workers after their meetings.
The Lugz Rickshaw has a retro look that will take you from day to night in both comfort and style!
The Rickshaws come in five color combinations. My husband is wearing the Dark Mahogany / Gum color.
He loves how comfortable they are and how versatile they are to go with almost any of his business casual outfits. He also loves that they can go with jeans too. He knows he needs to step up his shoe wear game and step out of his comfort zone wearing sneakers when he isn't working and Lugz is helping him do this. I was able to get him to start wearing boat shoes from Lugz, and he loves them but they were not "fancy" enough for his work meetings, and now he has the Rickshaw for that!
Lugz has every style, fashion, and look your family would need, and finally I have my husband going to Lugz as his "go to" shoe seller.
He looks super handsome and super confident and is ready to go to his work meetings in style!
Now is your chance to win a pair of the Lugz Rickshaw for the special guy in your life but don't wait around to see if you are the lucky winner, go shop Lugz today and get your man stylin'!
Check out Lugz on Facebook ~ Twitter ~ Instagram ~ Pintrest
Also after entering my giveaway be sure to hop along to all of the other awesome blogger's giveaways linked below.
Super Dad: A Father's Day Giveaway Hop Featuring Lugz Rickshaw Shoes #FathersDay #FathersDayGifts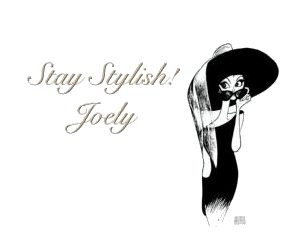 ---
I love comments! Please join in discussion, ask questions, or leave tips for other readers. Comments truly are the driving force behind any blog as it helps the blogger to know what you, the reader want to see more of!
Please Join my Facebook Group
Also On: