It's time for another Friday's Hunt which was started by Teresa over at Eden Hills. Each week Teresa gives us three prompts which we then go where we want with them.
If you are a blogger you are welcome to join in anytime! If you would like to read more of these just head over to Teresa's blog to view the entire link up!
This week's prompts are:
1. Starts with Y
2. Week's Favorite
3. In My Shoes
Starts With Y:
I snapped this photo this past week of my husband doing yard work. I was sitting on the back patio enjoying an iced tea being thankful I have a husband to do such tasks for us. We have a large yard which is partially fenced so he has his work cut out for him between a riding mower, a push mower, and weed eater. I realize it is not the biggest job in the world, and yes I could do it myself if need be, but I think it is important to appreciate the little things in life and the things our loved ones do for us.
Week's Favorite:
My husband was on a business trip to Washington this week. He sent me photos he took of the white house and other monuments. He captured a gathering in support of those lost, and the families of the recent Florida shooting.
If you wish to make a donation to help the shooting victims and their families you can check out this CNN article.
While what happened is by no means my "favorite" I am glad my husband was able to capture these images while on his business trip. Being from Kansas not a lot of activity like this goes on around here and his business trip was timely for being able to witness such an event.
In My Shoes:
This was a difficult one for me because it could be interpreted in so many ways. Sometimes I do not think that most people really understand my background and who I truly am. This is an easy mistake to make because I have been thinking a lot lately about who I am these days verses who I once was, and who I thought I would be. I guess it is somewhat of a midlife identity crisis.
If there is one thing I truly miss about my youth, and about myself, it is being involved with horses. I was an avid horse woman, once upon a time.
Above is a photo of my hose Wildfire, registered name Ranger's Redman M.D. Wildfire was everything from a trail horse to an equestrian horse. He was amazing! I personally trained my him and other horses but Wildfire was special, and a true friend.
I suppose the whole "in my shoes" prompt led me toward reminiscing on what being in my shoes means, and to be honest, I do not know, but I do know if I could put on my cowboy boots, or equestrian boots again, and have them be something more than a fashion statement, it would mean the world to me.
Until next week friends, I hope you are enjoying the Friday's Hunt posts. See more of them in the link up over on Teresa's blog (linked above), or if you are a blogger please join us!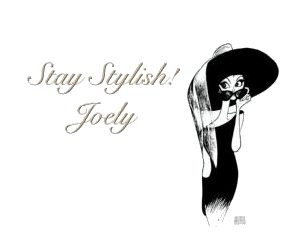 ---
I love comments! Please join in discussion, ask questions, or leave tips for other readers. Comments truly are the driving force behind any blog as it helps the blogger to know what you, the reader want to see more of!
Please Join my Facebook Group
Also On: