It's time for another Friday's Hunt which was started by Teresa over at Eden Hills. Each week Teresa gives us three prompts which we then go where we want with them.
If you are a blogger you are welcome to join in anytime! If you would like to read more of these just head over to Teresa's blog to view the entire link up!
This week's prompts are:
1. Starts with X
2. Week's Favorite
3. Wet (or Water)
Starts With X:
This week I am doing something a little different with the first segment of this post. Rather than posting an image of something that starts with X I wanted to share a bit of information I have learned about somewhat recently.
I am an animal lover and have many times been told by my previous veterinarian to give my dogs yogurt when they had upset stomachs, however it was not until I switched to a new vet that I learned never to feed my pets yogurt with Xylitol in it.
Xylitol is a sugar alcohol used as a sweetener in food products that is extremely toxic to dogs. Xylitol is not just limited to yogurt however, it can also be found in peanut butter, another favorite of our beloved pets.
If you have pets please read more about Xylitol and be fully informed and always check food labels before sharing with your pets.
Weeks Favorite:
This past weeks favorite is easy, a photo of me receiving roses from my husband which he gave to me for our anniversary.
Wet / Water:
I have a confession to make. No one will ever accuse me of drinking too little water. The confession truly is however that I tend to hoard water bottles by my bedside. I never quite finish a bottle of water through the night or before going to bed, and since I am not a morning person I never pick up after myself when waking. When I go to bed at night I never recall how much water is left in the bottle I took to bed with me the night before. This leads to having a hoard of half empty, some empty, and some quite full water bottles on my nightstand!
I also have to admit that I keep one in bed with me as well, usually tucked between my pillow and my husband's. Yes, bizarre I know, but now you know a strange fact about me.
Until next week friends, I hope you are enjoying the Friday's Hunt posts. See more of them in the link up over on Teresa's blog (linked above), or if you are a blogger please join us!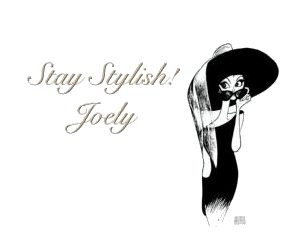 ---
I love comments! Please join in discussion, ask questions, or leave tips for other readers. Comments truly are the driving force behind any blog as it helps the blogger to know what you, the reader want to see more of!
Please Join my Facebook Group
Also On: