Disclosure: I received product to facilitate this post.
When Kelly Goss reached out to me to try out Rodan and Fields Skin Care Regimen it was not the first time I had heard about R + F. In fact my daughter was thinking about signing up with them herself. If you have not heard of them yet you may not spend much time on social media because R + F is being talked about all quite a bit on Instagram, Twitter, and other social outlets.
Personally I tend to shy away from things being raved about for some reason. I don't know if it is because it just seems to commercial to me, or if I learn more toward boutique type items but I just never got too excited about the line. When Kelly reached out to me however I thought I owed it to myself, and my readers to give it a shot. At least then I would know for myself if it really was worth all the rage, or not.
Kelly offered me my choice of a Rodan and Fields regimen from these options:
1. Redefine (wrinkles, fine lines)2. Unblemish (acne, acne scarring) 3. Reverse (dark spots, dullness) 4. Soothe (sensitive skin, redness)
I selected #1 Redefine. Kelly also told me that R + F offers a 60 day money back guarantee on all of their products. So there is nothing to lose by trying Rodan and Fields out if you have been tempted to try the line but not yet done so.
I am pretty loyal to my regular skin care line so when Kelly told me that I could use Rodan and Fields along with it I was quite pleased.

I use Rodan and Fields every other day, and use my regular line every day rotating the night cream and toner that came with my R + F regimen.
My regimen came with a cleansing mask, toner, overnight restorative cream, and triple defense treatment with SPF30.
The mask has a nice light feel on the face and the scent is clean and non chemical which I love. Rodan and Fields does not test on animals which is another huge plus to me.
The toner feels nice and does not smell astringent. My skin feels refreshed and soothed after using it.
The creams are non greasy and are very light on the skin as well. Each product is numbered so you know what order to use them in. I realize it is not a lot to remember but as I get older I can use all the help I can get.
This is my goofy face after my first use of R + F and I could already see an improvement. Sure no product can show it's full benefits after just one use, but I did feel as if my skin looked brighter, more vibrant, and had better coloring. This photo was not edited and taken in regular bathroom lighting.
I have been using R + F for about two weeks now since I received the product and I can say for sure that I do see a difference, and not just a small difference but a notable one. I can only imagine after being on the regimen longer I will see remarkable improvement.
If you would like a free skincare consultation with Kelly you can email her at kellymgoss@myrandf.com, Kelly can help assess your skin care needs, and determine the right regimen for you.
I highly recommend using R + F after my experience. So my verdict is the rave is warranted and not just hype!
Also if you become an R + F customer in their Preferred Customer Program you will always get 10% off, free gifts and product samples and Free 2-day shipping on all of your orders. In addition, Kelly is offering a free gift with purchase (The Give it a Glow sample-sized products, a $36 value) to all of my readers when you enroll as a Preferred Customer!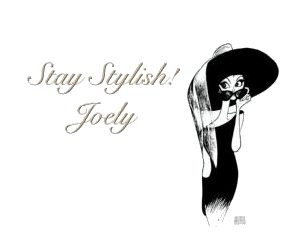 I love comments! Please join in discussion, ask questions, or leave tips for other readers. Comments truly are the driving force behind any blog as it helps the blogger to know what you, the reader want to see more of!
Please Join my Facebook Group

Also On: