Disclosure: I received product in order to facilitate this post.
I was recently contacted by Jewel Exclusive and asked to try out their products. Jewel exclusive shipped me several items I had shown interest in so I could get a first hand experience with their gorgeous items.



When I received my jewelry from Jewel Exclusive I was super excited to open up the pretty boxes!
Before I show you what I received let me tell you a bit about Jewel Exclusive and why you should shop their online store...
Jewel Exclusive offers Real Metals:
Your jewelry comes with certification documents for silver and gold pieces. Quality isn't a buzzword for us.
Most Important .... Jewel Exclusive offers all of this along with excellent prices for us!
Free Shipping and Returns really sweetens the already deeply discounted prices too.
Jewel Exclusive offers jewelry just like you will find in high end department stores but at a much lower price, prices the average person can actually afford! Up to 80% off retail price.
Personally I love that they offer adorable pet inspired jewelry but whatever you are looking for you can find it at Jewel Exclusive. They offer many collections from the pet line, to Inspirational, Treasured Hearts, and even sports themed jewelry.
Let's take a close up look at a few of the items they sent to me:
Below my daughter modeling the pendant for us. She owns a dachshund who is her pride and joy and so I had my fingers crossed that Jewel Exclusive would include this in my shipment and they did! Of course my daughter got to keep this necklace.
If you want this same pendant necklace go grab it up fast because as of now there is only one left in stock! It is a steal too at only 29.99
Another thing I love about the Jewel Exclusive web shop is that they tell you all about each piece in great detail right now to the clarity of the diamonds used in each piece. That is not something I have seen on most online shops!
Pineapple everything is all the rage right now and I had to get my hands on them. They are 10K gold and offered at 67% off retail bringing them down to only $49.99 and if you ask me they are well worth it. Every time I wear them people give them compliments.
These to me are the perfect every day earrings for summer and they have a pendant to match. I must get my hands on this as well.
Mother of pearl is one of my favorite gem stones because it helps defray negativity especially negative emotions. It brings a nice balance to one's energy. It is also so very pretty and I love the coloring of the mother of peal in these earrings. Since mother of pearl is a naturally occurring gemstone each pair is slightly different. Mine have a bit more blue hue to them with a touch of pink which is enhanced by the small diamonds set all around the edges.

One of their best selling necklaces is the 10K Yellow Gold Open Circle Pendant at $69.99 Regularly $275.00.
I wanted this necklace to replace a similar necklace I own that is no where near as good of metal quality and had become discolored from use. I know I will not run into that issue with this piece.
It is Stylish and simple, and right on trend. It hangs from an 18" chain and goes with any outfit, any style, and can be worn everywhere.
This is truly my "go to" necklace.
I am super excited about finding an online jewelry boutique that offers top quality metals and stones at a fraction of the cost I would normally pay. Truth be told, I have paid more for far lesser quality at department stores, and regrettably had to return the items.
While I enjoy my costume jewelry as much as the next woman, and have tons of it, I love having a few of those most precious pieces that are the real deal, and Jewel Exclusive is my new place to shop for those pieces. With their prices I can own a lot more of those special jewelry options than ever before.
I hope that you will check out Jewel Exclusive for yourself and let me know which pieces you would love to own in the comments section below.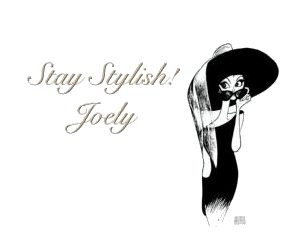 ---
I love comments! Please join in discussion, ask questions, or leave tips for other readers. Comments truly are the driving force behind any blog as it helps the blogger to know what you, the reader want to see more of!
Please Join my Facebook Group
Also On: