Disclosure: I was provided product to facilitate this post.
Summer brings us so many wonderful occasions and many times that gift giving happens. Sometimes it can be difficult to find a very special gift for a very special guy. Jord has you in mind when it comes to the perfect gift for the perfect guy. Gifts for men are not easy to come by, especially unique gifts for him like Jord Wood Watches.
Think about what you have coming up over the summer where the perfect gift is a necessity. Summer is the season for graduations, weddings, and Father's Day is coming up soon! That means Graduation Gifts, Wedding Gifts, and Father's Day Gifts.
A lot is happening right now and Jord has a lot to offer!
A unique watch is the perfect way to celebrate, honor, and show your love for that guy in your life. Give them the most unique and special wood watch this year.
As a graduation gift a Jord watch shows the value of the time spent in high school, or collage. As a wedding gift from the bride to the groom it represents the precious time spent together. As a father's day gift it is a sweet reminder of how fast time goes by and how much you cherish your time with him.



I know my husband loves Jord wood watches. Jord evokes a love for adventure, for nature, and for style!



My husband is showing off his 94A Series in Green Sandalwood and Maple for us and Jord has many other styles to offer.
When it comes to gifts for men, Jord is where it's at ladies. Can you imagine the look on his face when you give him a watch like this? I can because I have given my guy Jord watches, and he is a very happy man indeed. In fact he tells me that he gets tons of compliments when he wears them, and every guy asks where they can get cool watches for themselves.
I truly believe that Jord really does have the best watches for men, not to mention the most unique gifts for men to be found. What guy wouldn't want a wood timepiece? We know how guys love things made from wood. I also can attest to the quality of Jord Wood Watches. Also each Jord Wood Watch arrives in a wooden keepsake box that is a gift unto itself, ready for gift giving.

If you are on the hunt for mens designer watches, and in need of the best mens watches for your gift giving this season, please check out what Jord Wood Watches has to offer. They truly are the best gifts for dad, or the graduate, and anyone on your gift giving shopping list.
Jord and I are so sure you will love these cool watches for men that they are offering $25 dollar E-Gift Codes for my readers. So hurry and get over to the Jord Website and use this unique code: DADbeyondforty25

for $25 off your purchase!
This code had a limited availability and once they are gone they are gone so don't miss out on your chance for this great deal.

Check out Jord Wood Watches on Instagram ~ Twitter ~ Facebook ~ Pintrest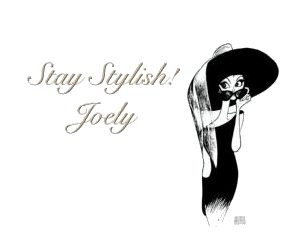 ---
I love comments! Please join in discussion, ask questions, or leave tips for other readers. Comments truly are the driving force behind any blog as it helps the blogger to know what you, the reader want to see more of!
Please Join my Facebook Group
Also On: