It's been a hectic couple of weeks so for Mother's Day I took a laid back approach and just relaxed at home. My daughter and her boyfriend stopped by for a visit so I took advantage of that and had a mini photo shoot with my daughter.

I had some tops I had received from Amazon to review so I asked my daughter to pose with me wearing them. Truth be known ... I also had not had photos taken with my daughter in ages. Granted, neither of us were looking our absolute best but for me that is what makes the photos so perfect, just my daughter and I in our natural state.
I also received the most wonderful cards from my children, who both wrote almost the same thing inside of their cards without either of them knowing what the other had written. I thought that was pretty cool.
My son gave me a dried rose which was inside the card, and my daughter gave me an orchid plant. I hope I can keep the plant alive. I am great with herb and veggie gardening but I have never had great luck with flowers or house plants.
My daughter also got the same orchid plant for herself, and she too is green thumb challenged. She told me that we would see if we could keep our plants alive together which was a sweet, yet somewhat sadistic sentiment.
It was a bit rainy where I live on Mother's Day and was the perfect day for taking time off for myself, and spending a little time with my daughter. I wish my son had been able to be here but unfortunately he could not be with us.
All in all a very laid back Mother's Day.
How was yours? Did you spend time relaxing or go out for a big Mother's Day Dinner? Let me know in the comments please I love hearing about you too!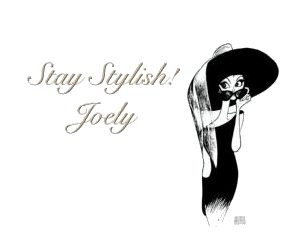 ---
I love comments! Please join in discussion, ask questions, or leave tips for other readers. Comments truly are the driving force behind any blog as it helps the blogger to know what you, the reader want to see more of!
Please Join my Facebook Group
Also On: