Creating the best chicken salad ever is super simple and takes very little time. You can make a chicken salad that beats Panera any day with just a few ingredients, and about one hour of time.
I created enough for a family of 6 since my mother absolutely loves my chicken salad I always take some over to her. I also made enough to share with my daughter and her boyfriend. They will be over to visit tomorrow so I wanted to be sure to have some to send home with them. My husband gets a double serving because I will send some to work with him for his lunch.
What You Will Need:
Boneless Skinless Chicken Breast or Vegetarian Chicken Substitute 5 Pounds
Shallot 1 Medium Shallot or to taste
Almonds (optional - leave out for those who have allergies) 3/4 Cup
Dried Cranberry (craisins work well) 1/2 Cup
Mayonnaise (not miracle whip) 1 1/2 Cup or to taste
Herbs Provence (optional)
I buy a salad topper of dried cranberry and almonds already mixed. The almond to cranberry ratio is perfect for this chicken salad. Use real mayo, Miracle Whip produces a different end flavor and is not as good for chicken salad with cranberry. Herbs Provence is optional but gives your chicken the best possible flavor for the perfect chicken salad. I would not make this without it. You should leave out the almonds if you or someone you love has nut allergies.
To me the shallot and herbs provence are what truly make this dish perfect. You can use red onion if you wish but you will not get the same wonderful flavor I get when I make mine. I promise it will still be delicious though. I would never skip the cranberries as my husband says they are "hidden treats". They sweeten the chicken salad just slightly and make it interesting.
Cook chicken or veggie chicken as per directions on the packaging but add herbs provence on both sides before cooking Be generous with the herbs! I also salted and peppered the chicken with course pepper and pink Himalayan sea salt. Do this to taste as some people need to reduce salt intake. Chill the chicken so it is easy to cut.
I like to dice my chicken but you can also pull it apart to shred it. This is up to you. Once cut or shredded just toss into a large bowl
Finely chop or mince shallot. Toss shallot on top of cooked chicken.
Slice celery into 1/4 inch slices - halving larger stalks.
Add celery, cranberry, and almonds into the bowl.
Mix in your mayo, use the amount I suggest or add to taste, some people like a little more, some less. Personally I like mine more on the creamy side but just slightly creamy, I want to taste the other wonderful ingredients too.
Make sure everything is throughly mixed up. You want to get a little bit of every ingredient in each and every bite!
Every excellent chicken salad deserves great bread. I use "everything" ciabatta rolls, while my daughter prefers a croissant.
That is it! You are done! Just slice your bread and put the chicken salad on it. I promise you it will be simply delicious!
If you are counting carbs you can add the chicken salad to some yummy greens and it is just as yummy!
I would love to hear if you give it a try and what you think of it! I also would love to hear about your favorite recipes that you have created! Please leave your comments below.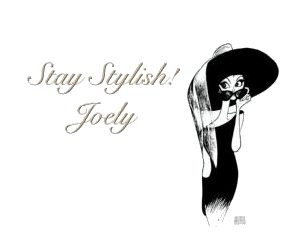 ---
I love comments! Please join in discussion, ask questions, or leave tips for other readers. Comments truly are the driving force behind any blog as it helps the blogger to know what you, the reader want to see more of!
Please Join my Facebook Group
Also On: