First I want to apologize to any of my friends, fellow bloggers, and any of my readers who use the term "porn" in regards to your visual eye candy, be that food, home decor, organization, DIY, and so forth. I just have to ask however, where does it end? Last night I was watching television and saw that the television show Pawn Stars now has a spin off called Pawnograpy.
I am going to admit straight up (no pun intended) that technically the word porn is not just about pornography.The term porn has been used to describe anything that emphasizes the senses since the 1950's, however the term has become more widely used since 2010. My belief is that this is due to our desensitization of all things in the last decade or two.
Second we have to agree or disagree that pornography is in fact a negative thing, and I am not coming from a religious stand point here, it is just my opinion. To me one's sexual compulsions, interests, and whether or not a person uses porn is a very private thing. I will not go into the moral, political, or even sex trafficking issues surrounding the porn industry, but let's just say I am not exactly "pro porn". That aside, I cringe every time I am in a blogger group and have to re-tweet, like, or repost something that has the term porn in it. From here on out I will find an alternative post to reciprocate with. It may seem cute or clever to post a gorgeous image of your dinner tagging it with #foodporn but it is far from cute if your grade school child witnesses you doing this and goes into their class room to announce "mommy posted porn on her computer today"!
To me porn is a negative thing, so to put a negative in front of a positive such as a great DIY project is just anti-productive, anti-climatic, (pun intended). What is it about putting the word porn in front of something nice that makes it a positive in so many people's minds? Putting a positive noun in front of a negative adjective does not make it a good thing! We love our pets but I have yet to come across the hashtag dogporn thank goodness! Your CHILD is a good thing right? Get my point? Think about it.
Anything you put the word porn in front of cheapens it. I realize we want to take advantage of those powerful hashtags and get our images, blog posts, and thoughts seen and heard, but at what expense?
Again no offense to those of you who use this term, at least no more offense to you than to the offense I take when I see it. Just please stop! It's not classy, it's tasteless, tacky, and crude.
Business who use this hashtag, or term will lose my business, and those who I am not a consumer of yet will not be getting my business.
Even those who do watch porn generally agree that it's not exactly normal to mention it in a public forum unless of course that forum is a porn site. Let's keep porn on the proper venue please.
Maybe I am over thinking it, maybe I am being too sensitive, perhaps I simply just do not "get it", but I just can't get past the idea that our society is so desperate for attention, so in need of emphasizing something that we are willing to cheapen it with a tacky hashtag.
I understand the definition of "porn", I get it, truly I do:
As a noun: "television programs, magazine, books, etc. that are regarded as emphasizing the sensuous or sensational aspects of a nonsexual subject and stimulating a compulsive interest in their audience." (Taken from Google)
As an adjective: pornographic. (as in a porn video - also taken from Google)
While I realize there are those out there who also use food as a sexual aid, which is fine, I don't care whatever turns you on, heck maybe some people think an organized closet is sexual, but even then, geesh, keep it to yourself please!
Note: The lack of photos was intentional.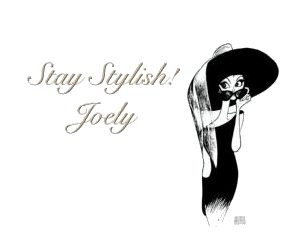 ---
I love comments! Please join in discussion, ask questions, or leave tips for other readers. Comments truly are the driving force behind any blog as it helps the blogger to know what you, the reader want to see more of!
Please Join my Facebook Group
Also On: