I am part of a link up started by Teresa over at Eden Hills. Each week Teresa gives us three prompts which we then go where we want with. If you are a blogger you are welcome to join in anytime! If you would like to read more of these just head over to Teresa's blog to view the entire link up!
This week's prompts are:
Starts With R
Week's Favorite
Texture
Here we go ...
Starts With R:
Something very close to my heart is recycling. I wish everyone would do it and encourage those I know to participate in a recycling program of some kind. While it is not enforced in our state, by no means illegal not to recycle, we do have curb side recycling that makes it a lot easier. Before we had curbside we would take our recyclables to our local store where they had recycling bins free to use.
We do pay a bit extra on our trash bill for the recycling bins but it is worth it. In fact we pay double in order to have two bins instead of one.
Would you believe we fill two recycling bins in the time it takes us to fill half of our trash bin? That just proves how much material can be recycled!
Please consider recycling if you are not doing so already.
Week's favorite:
Unfortunately I have not done a lot of blogging this week due to not feeling well but I do have a favorite photo I took earlier this past week before I started feeling sick. I have several favorites from this photo shoot actually but I am only going to leak one here because you will see the rest of them next month in a giveaway article. I guess this means you get a small hint on the giveaway too! ( I am not giving away my husband )
I had to also come in and update this article because after writing, and scheduling it I received some great news! I was accepted into Huffington Post! I wrote about this in a Happiness Is article. So I now have two favorite things that happened this past week.
Texture:
My daughter took this photo of her adorable dachshund Link and I could not get over how gorgeous the grass looks in this photo, not to mention how beautiful little Link looks! The texture of the grass just catches my eye, I love looking at this photo. The texture of Link's silky fur, even the texture on his nose around his whiskers! I plan to have this image printed out, it's just perfection!
Until next week friends, I hope you are enjoying the Friday's Hunt posts. See more of them in the link up over on Teresa's blog (linked above), or if you are a blogger please join us!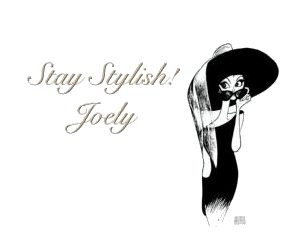 ---
I love comments! Please join in discussion, ask questions, or leave tips for other readers. Comments truly are the driving force behind any blog as it helps the blogger to know what you, the reader want to see more of!
Please Join my Facebook Group
Also On: