I have decided to join up on a link up started by Teresa over at Eden Hills. Each week Teresa gives us three prompts which we then go where we want with. If you are a blogger you are welcome to join in anytime! If you would like to read more of these just head over to Teresa's post on her blog to view the entire link up!
This week those prompts are:
1. Starts with P
2. Week's Favorite
3. In motion
For Starts with P I recall this photo I took of a very pretty pinecone I found while doing a photo shoot last week. It was setting perfectly in a pretty pine tree.
Update: Tom (in comments below) pointed out that this is actually a spruce cone from a spruce tree. My apologies but I will leave it because at the time I found it I thought it was a pine cone. :)
I also can't leave out my new fire
p
it. Something I have always wanted and finally was able to get a great deal on for doing an Amazon review of it!
I am looking forward to many nights spend sitting with my family around this while having a cool drink and making s'mores!
This week's favorite was hard to choose because I have a lot of articles this week I am proud of but I am going to have to go with an article that I take very seriously, even though it is sprinkled with some humor: I Am So Over Porn .... Being Used To Describe Food, Home Decor, Etc.... The title may startle you but please consider reading it and leave a comment even if you disagree.
My In Motion choice has to be a photo of myself during a photo shoot for an upcoming article. This photo cracked me up when I saw it and was taken when my husband snapping photos in quick succession by holding down on the button of the cell phone camera. I was chatting him up and moving ...
I am not yet sure if this image will make it into the upcoming article but I still think it is quite fun.
I hope that you will check out Teresa's blog and all of the other Friday's Hunt articles linked up there. Also I want to say a big than you to Patty over at Broken Teepee for introducing me to the link up!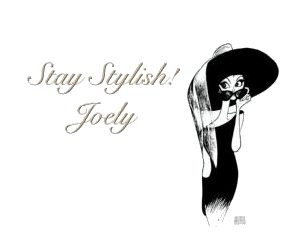 ---
I love comments! Please join in discussion, ask questions, or leave tips for other readers. Comments truly are the driving force behind any blog as it helps the blogger to know what you, the reader want to see more of!
Please Join my Facebook Group
Also On: