A fellow blogger friend of mine, Patty, is such an interesting vibrant woman! I have always adored her and I recently obtained some of her goat soap. I love it so much I wanted to tell you all about it.
Patty handcrafts goat milk soap from the milk of her own goats that happily live on her goat farm. I know for a fact that Patty treats her goats like family, she simply adores them and you can read all about each of her goats on their own personal profiles on Patty's Etsy page or read in depth about these happy cuties on Patty's Blog. While Patty makes the soap, Pricilla is the "owner" and SpokesGoat for the business.
Now I have had my fair share of handmade soaps over my years (decades) of living, but I have to say I am truly impressed, and in love with Patty's Goat Soap! In fact, she does not even know I am writing this article about her! The scents are dreamy, and there are so many of them. There are also so many shapes, sizes, and types of soaps as well from the whimsical cat shaped soaps, regular bar soap, to nature inspired soaps.
The first soap that caught my eye was this darling kitty soap which is made from Oatmeal, Milk, and Honey. I truly wish someone would invent "smellonet" so that you could smell these soaps for yourself right now. This kitty shaped soap smells wholesome and good enough to eat! This is the creamiest, dreamiest aroma ever! Not only are these soaps good for your skin with all natural ingredients, but they will make you feel totally pampered. Just smelling this decedent scent makes me think of lavishing myself in a long relaxing soak.
Now using goat's milk is not a new thing. Goat's milk has been used for centuries for dry skin and other skin conditions and European women have known of this secret for a long time. I recall my mother using a very expensive goat's milk soap when I was a little girl and I remember how special it was to her back then.
What I love about Patty's Goat's Milk Soap however is that I know for a fact she treats her goats like royalty and they have a very happy, if not somewhat posh life on her farm.
Patty herself is a city girl turned goat herder on a small Montana farm. Patty draws inspiration from her goats, cats, garden, and the beautiful countryside on which she lives. I do admit to having a small bit of envy for her lifestyle.
When I first met Patty through blogging, I instantly liked her. She just has such a natural presence, which is infused into each bar of Happy Goats Soap she creates. She is so full of fun loving character which truly comes out in her blog Broken Teepee. She is one of my favorite internet people.
Back to the soap ... The next bar that called to me was a total opposite from the more subtle scent of the honey oatmeal bar. I opened up Bing Cherry in a lovely nature inspired design:
Do you recall those lollipops the doctor would give you after a visit when you were young? If you are my age I bet you do! They were just a simple lolly on a cotton braided loop. This is what the Bing Cherry scent smells like! This soap really brings back memories of my childhood and I love the floral and birdie design.
I also received:
Monkey Farts which smells like circus peanuts, another wonderful childhood memory.
Angel Food Cake which has a slightly spicy sweet aroma.
Carnation which is another one of my absolute favorites of the bunch! Again a slight spiciness floral aroma that truly smells like fresh carnations.
Spring Lilac, again a favorite. If you have ever driven past lilac bushes as the wind blew your direction you know how delightful the scent is! This soaps captures that smell entirely.
Fresh Peach, as its name describes is so fresh and inviting. This is not a sappy sweet cloying aroma but rather the scent you get when you bite into a fresh peach. Lovely!
Last we have Ginger Fizz. I am in awe of how Patty was able to capture this scent in a soap! I swear it smells as if I just opened an old time ginger ale! I can literally smell the carbonation in this! I bow to you Patty, you have a real gift.
It is important for you all to know, I am an aromatherapist and have spent a great deal of time with scents, so I can tell when harmful chemicals are used in products. This is one thing I like to avoid when I can. With Patty's Happy Goats Soaps I can tell that she put a great deal of time and effort into putting only wholesome and harmless ingredients into her soaps even though scents are used, I feel absolutely safe using these on my delicate, often troublesome skin.
If you do not have time to visit any of the links right now just pin the above image to your Pintrest or take a screen shot so that you can be sure not to miss out on these delightful soaps and give yourself a true indulgent experience!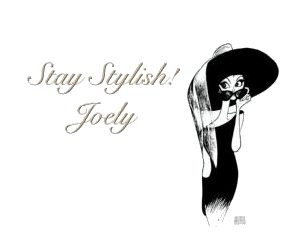 ---
I love comments! Please join in discussion, ask questions, or leave tips for other readers. Comments truly are the driving force behind any blog as it helps the blogger to know what you, the reader want to see more of!
Please Join my Facebook Group
Also On: