I am so excited to introduce you to our newest family member, Link.



Link is my new Granddog! My daughter and her boyfriend brought Link home this week and we have fallen in love with him!
Headed To His New Home!
His full name is S. Link, for Sausage Link, but he has already acquired a lot of nick names from Slink, to Lincoln.
I Am A Proud Grandma!
My daughter has been feeling lonely in her new place since moving out because she and her boyfriend work opposite schedules. She also has always been around many pets. Link has filled a void in their lives and ours as well. There is nothing like a new puppy to make a house a home!
Grandpa Harry and Great Grandma Tammy
While I do not get to see the precious Link every day, I know I will be visiting far more often now. I told my daughter jokingly that it is no longer about her, but all about the Granddog!
Truly getting a new furkid is a lot like having a newborn, especially when they are just a puppy! Link has been trying to get used to his cage at night, whining a little, but that is subsiding already and he is getting used to his new home.
Cozy and Warn With Mama
He has already been taken to our family vet for a check up and preventative medicine. He has a clean bill of health! Yay Link!
I am sure you will be seeing more of Link around the blog now and then. You know how much we love our fur babies, and I know you all love yours too.
I am happy that my daughter is getting some motherhood experience on her own with her new pup as it is far too soon for her to have a human baby haha! However my daughter and her boyfriend are already experiencing some nights with interrupted sleep, having to take Link out for potty training every 2 hours, and basically a lot of the same things parents of human babies have to do. Plus he is so very tiny they have to be careful with him, just like a newborn. Here he is next to my daughter's hand. He is a Miniature Dachshund so he will stay fairly small.
Tiny Little Link
I have to say that I am proud of my daughter and her boyfriend. They did a lot of research on bringing a new puppy home, were fully prepared with everything they would need for him, and had got him to the vet within days of bringing him home. Good puppy parenting kids!
You can tell from the photos how much love he is already receiving from all of us. He even had a visit to our home yesterday but we were too busy giving him tons of love to get many photos in that visit.
There was some jealousy from his older "sister" Lyla, but she will get used to him in time. The cats seemed nonchalant about Link, but sniffed him a little.
Animals bring so much love and joy to our lives. Feel free to share with us in the comments about your furkids and the joys they bring to your life and home. I would love to hear about them!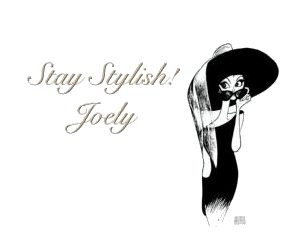 ---
I love comments! Please join in discussion, ask questions, or leave tips for other readers. Comments truly are the driving force behind any blog as it helps the blogger to know what you, the reader want to see more of!
Please Join my Facebook Group
Also On: