Disclosure: This is a sponsored post, affiliate links are within this article.
I have been a customer, as well as affiliate with Madison Reed since the inception of my blog. When I first heard about their color kits, which are free of all sorts of nasty chemicals I was on board and ready to give them a try. It has been nearly two years since I first tried the Madison Reed Color Kit and I am still in love.
Now I am going to confess, I have been to the salon since I first started using Madison Reed, and I have been disappointed in my results. I never get what I set out for when visiting a salon. How many times have I found a decent stylist only for that stylist to disappear into thin air, never to find out where she, or he, has went to work. Even if and when I do find a decent stylist, I usually do not come out with the depth of color I was hoping for. The last time I went to a salon I wanted red hair, with some bold black streaks. I paid well over one hundred dollars for this look. Not only did I not get the bold black streaks I wanted, but what I did get had faded from my hair within a week or so. I decided it was time to come home, home to Madison Reed Color Kits.
What I have found upon using Madison Reed Color Kits is that the color lasts for eons, which you can see in previous articles where I mention not even understanding how they can make money from their kits when the color lasts so very long. Another thing I notice from Madison Reed Color Kits is that the colors have amazing depth. What I love most about Madison Reed though is their customer service! I swear that I have learned more, been given more personal one on one attention from the Madison Reed Color Crew than I have from any stylist in any salon I have ever been to. Just last night alone I spoke with Rachel via the Madison Reed live chat for at least fifteen minutes in which she followed up with me via email on some questions I had about coloring my perviously salon colored hair, how to cover my grey, and how to get uniform color on my new root growth versus my longer lengths that still had some salon color on them. Check out this previous article where I show you an actual conversation between myself and a live chat agent: Customer Service Is So Important: Spotlight Madison Reed. This is just an example of the type of service you can expect from Madison Reed.
Oh and one more thing that is so cool about Madison Reed - they have just updated their shipping boxes to be 100% recyclable! I love this!
Blogger or not, I am an average every day woman, which means I generally do not find the time to color my hair until everything else is done. That usually means late at night, when I am not looking my best, using my phone for a few selfies of before and after, so you will have to please forgive the following not so glamorous photos. Also bad photo quality, but I am sure you will get the idea!
Obviously Before is on the Left and After on the Right as you look at your screen.
Hello POW! I even believe my hair looks healthier in the after photo! Oh and yes I did in fact brush my hair in the before photo lol it just is so much softer and smooth, as well as more manageable in the after image. I still have highlights, lo-lights, and color depth. Not like with most color at home products, where you get all one flat color. When I go outside the color is even more intense!
I am always so happy after coloring with Madison Reed. The only reason I have ever been to a salon since using Madison Reed is because I am not talented enough to add in the color chunks I often desire but I have made a decision... from now on I will do my primary color with Madison Reed and if I decide I need some chunky areas of color, I will have the salon do only that part of my coloring. However, based on my latest experiences, it just is not worth it.
Stay tuned for an upcoming article about Madison Reed Color Reviving Gloss, and some awesome new to me styling products from Madison Reed! I can not wait to use them!
Head on over and use their easy to use Color Advisor. It is a self service short quiz that takes you to your perfect hair color from Madison Reed. I would absolutely love to hear in the comments what color is perfect for you!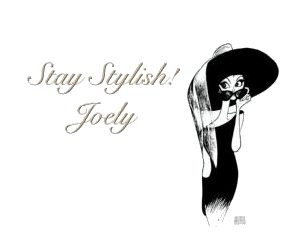 ---
I love comments! Please join in discussion, ask questions, or leave tips for other readers. Comments truly are the driving force behind any blog as it helps the blogger to know what you, the reader want to see more of!
Please Join my Facebook Group
Also On: