My husband, daughter and I recently all upgraded to the Samsung S7 Edge phones and we absolutely love them! This is not a sponsored post nor am I in anyway being compensated for this article I just really wanted to tell you how cool these phones are because we are always looking for the next big thing in cell phones!
I just do not even know where to begin because there are so many amazing features on the S7 Edge! I know when I was trying to decide on which phone to get next I looked up reviews. The issue with some of these reviews is that they get so technical that I felt lost and rather ignorant as well. I wanted to write something up in plain english so that people like myself could get the low down!
Let me give you a quick run down of why you may want this phone over the others out there.
Camera - The camera quality is amazing and not only are the photos crystal clear but the options when using the camera are optimal for someone like myself who does not want to deal with a professional, or even semi professional camera but needs great photo quality for her blog. Mom's you will love the camera on this one too because I know you are the one always snapping the photos of your family! The camera is beyond belief with all of its functions and features! Got a little one who won't be still but you want to get that perfect shot? Do you have pets that you want to capture doing something cute? Take burst shots! Hold down on the button you would press to take a photo and the phone will take zillions of images within the blink of an eye. You will capture every single adorable moment. Oh and the low light quality on the S7 Edge is top notch too. This was a big problem for me before beucase as a blogger I work strange hours and many times needed a great photo at night. My home is dimly lit so evening photos turned out horrible. This kept me from being productive many times. Now I can snap my images day or night and have a clear quality image to share with you all.
This Image Was Taken At Night In Low Light
Battery Life - The battery on the Samsung Galaxy S7 Edge is amazing! I use my phone all day every day for work, and for family connections, and let me tell you I have yet to fully drain this battery. When I do plug in to charge it charges in light speed and it will even tell you how much time before you are fully charged once you plug in. Now granted you will want to use the charging cable and connectors for the fastest charge possible but even if you use a second hand charger you will still have the time to charge info available to you.
Charging - Speaking of the above ... the S7 Edge is Qi enabled meaning you can use those nifty flat chargers that sit on your desk that you simply lay your phone down on. I love those things and find them so much easier than plugging and unplugging however, you know that irritating flappy that covered the charger on the previous Samsung phones that you used to have to open with your fingernail that always ended up coming off? Well Samsung got rid of them on the S7 Edge. No more irritation just to charge your phone. Current Samsung users will know what I am talking about and rejoice!
Gaming - Let's face it, almost all of us game in some fashion from Bejeweled Blitz, Candy Crush, and more intense gaming perhaps like Marvels Contest of Champions, my newest addiction. The display on this phone has stunning color that just pops off the screen! The play is smooth so enjoyable and don't even get be started on the game recording and screen shot options! You can even turn off notifications during game play so you will not have annoying pop ups while you have your "me time".
Organization - The Samsung S7 Edge has so many ways to organize your short cuts that even the most focused organization freak will fall in love! We are not just talking about being able to move those squares around on different pages though! With the new Edge Side Bars you can organize your favorite contacts, memo notes, calendar, and even stock quotes right on your side bar. This nifty side bar can be pulled up with the flick of a finger and scrolled through and is completely customizable!
Alarm and Clock Features - They have advanced even the most basic of features in the new Samsung Galaxy S7 Edge with upgrades to the clock and alarm features. Now at night your phone acts just like a bedside alarm clock with a dimly lit screen so the light will not keep you awake, yet if you do wake up you can tell how much more time you have to sleep. The enhanced snooze feature is also nice.
Design
- I was concerned about the size because I have really small hands but this cell phone feels even better in my hands than my previous Samsung Galaxy S5 plus it has such a sleek stylish look to it with it's curved edges that do in fact make the entire visual appeal of the phone better.
Videos - Play your videos from your phone directly on your television! This is the tech heads dream here! My husband discovered this feature almost a week after we had the phones and we so enjoyed playing with it. Remember those days of converting VCR tapes to CD's to play on the television? All you have to do now is sit on the sofa and view them from your phone. WOW!
Safety - My daughter was concerned that she would break this phone because she is admittedly a phone dropper! You may have heard that the phone both front and back are made of glass, and you may be worried how phone cases fit properly on them to protect the phone. Do not worry! This phone is safe and secure as any cell phone out there and with a decent case and screen protector you really have little to worry about.
Water Resistant - Granted you can't go deep sea diving with it but it is waterproof enough for use in the shower (I have done this) or a drop in the toilet which I am sure will happen to my daughter's phone at least once or twice before her next upgrade. I still recommend getting insurance on your phone however even with these nice benefits.
Email - Easily send photos and attachments now without having to specify if you want to send a small, medium, large, or original file size! Resizing of videos is automatically done for you as well, no more trimming or editing! You can even start an email and take a photo or video to attach before sending.
Expandable Memory - I admit, I am a photo hoarder but no more fears about having too many videos or images with the expandable memory. There is literally a memory card slot that is easily accessible and I am going to grab an extra SanDisk SD card or two as backup although my husband says even I won't fill up the one I have.
I personally selected the silver color because I wanted a change from my regular choice of white but I kind of have a crush on my husband's black phone because it's not flat black but a shiny black onyx that to me has a deep blue hue to it. My daughter also selected silver.
These are just a very few of the wonders of the Samsung Galaxy S7 Edge and trust me I am forgetting so many of them I am sure. Every day my husband and I discover something new and exciting about this phone. Like I said, I am in no way being compensated for this review, nor did I receive any perks, discounts, or freebies. I just live on my phone for business and for family, for photography, and for fun, and I really appreciate this new S7 Edge and all that it has to offer.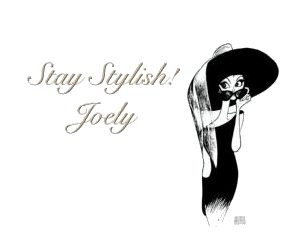 ---
I love comments! Please join in discussion, ask questions, or leave tips for other readers. Comments truly are the driving force behind any blog as it helps the blogger to know what you, the reader want to see more of!
Please Join my Facebook Group
Also On: