I adore PeachSkinSheets for many reasons, some which you can find in my previous review, 20 Benefits of PeachSkinSheets. I wanted to give all of my readers a chance to win a set for themselves and PeachSkinSheets were kind enough to oblige me with a set to give away.
PeachSkinSheets offer a great color selection and they just added two new colors which only make me want to order more!
Newest Color Additions:
Brushed Silver
Cotton Candy Pink
Which color is your favorite? I selected the Sage Green to show you for our Magical March Hop.
When your package arrives you will be delighted from the moment you open the box. PeachSkinSheets takes great care and pride in how they ship your sheets and they want your experience to be sweet from beginning to end.
You will receive the cutest box that you simply will not want to get rid of, a hand written card of thanks, color swatches, and more.
I hope that you will show our sponsor some love by following them on social media or ordering a color swatch of your own, all which you can do in the giveaway widget below.
After being a customer of PeachSkinSheets I can tell you that their claims about moisture wicking are true! As a woman in my mid 40's I experience the night sweats and I stay cool when tucked comfortably in my PeachSkinSheets. In addition, as an animal lover, who has pets that love to curl up in bed with me, I can also attest to the claim that these sheets do not allow pet hair to cling to them! They also are in fact wrinkle free.
Here are just a few of my favorite benefits of PeachSkinSheets

The Original PeachSkinSheets are GREAT for hot sleepers! Breathable, ultra soft, anti-pill and anti-snag bed sheets featuring thermal control and moisture management properties…warm sleepers stay cool, and cool sleepers stay cozy. The durable athletic grade performance SMART fabric wicks away moisture to keep you drier and more comfortable. Best of all, they have a luxurious 1500 Thread Count softness with a brushed PeachSkin finish on both sides. Available in Split King, Cali King, King, Queen, Full, Twin and XL Dorm Twin and XL Dorm Full.
Wrinkle release that is activated in the dryer on medium to medium/high heat (temperature depends on your dryer) in about 20 minutes after washing. Please wash and dry prior to photographing so that the sheets look smooth and wrinkle free as intended.
Every month PeachSkinSheets features 2 Colors of the Month priced at $55 for any size set. Our regular sale price is $69.95 for any size set while Split King/Adjustable Bed specialty sizes are $85. Here are the current Colors of the Month.
Seriously, take a look at my previous review where I highlight the
PeachSkinSheets benefits
, but the best way to know just how wonderful they are is to experience them for yourself.
And now for our giveaway! Also be sure to check out all of the other wonderful drawings you can enter in the Magical March Hop Link Up Below my PeachSkinSheets drawing!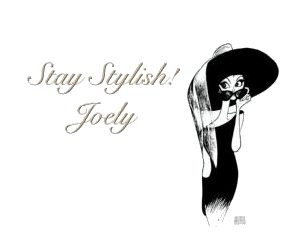 I love comments! Please join in discussion, ask questions, or leave tips for other readers. Comments truly are the driving force behind any blog as it helps the blogger to know what you, the reader want to see more of!
Please Join my Facebook Group

Also On: