Disclosure: This is a Fashionista Event and a promotional item was provided to me. Hosts for this event are Still Blonde after all these Years and ModlyChic.
I love giveaways, and I love staying in touch with my loved ones. My husband and I set aside time together to make calls to our out of state family about once every two weeks. Its wonderful to connect together via speakerphone which is as close as we can get to a real visit with them. On the other hand I speak to my mother nearly every day, and she lives right around the corner from me!
One thing we have run into is that no matter how far away our family lives, or how near, we experience a lot of dropped calls. If the calls are not dropped they are choppy, or spotty, where we can only hear bits and pieces of a sentence. It can be so frustrating when I just want to get a quick word out to my mother, but even more so when trying to connect with family we rarely get to see in person. A short call with a few sentences exchanged should not take ten minutes, nor should it consist of my mother and I repeatedly calling each other back until we have a good connection! Heck I could drive over to her house and talk to her faster! When speaking to our distant loved ones we want a clear connection and a speaker that is clear so my husband and I can both hear what our family are saying. Because of this my husband and I have considered switching our provider to Verizon. We were especially impressed when we saw their coverage map!
My mother retired this week and I know we will be speaking on the phone multiple times a day now that she has more free time and I want out conversations to be clear, and enjoyable. Not frustrating and riddled with connection problems.
The Goodies are for the Animal Shelter in my mother's name – not for my mother lol.
Also since my daughter moved into her new place only two weeks ago, our phone time has increased as well. I have more reasons than ever to dig in and get serious about my phone service provider. Look out Verizon here I come!
My Daughter's New Place.


Don't let a bad phone keep you from talking to the ones you love! You can order a new smartphone or tablet from Verizon Wireless, add a line of service, and even become a new customer — all online! Plus, when you purchase a new device you can save $50 on select smartphones with coupon code COUPONVZW.
Note: Offer expires 2/29. Available for new customers or additional lines of service. Not valid for upgrades.
This is very exciting in my opinion and that gentle push I need to make a switch! I admit, like many people I get stuck in my old ways, resist change, but when an offer like this comes up with proven quality, and coverage, I have to get with it! Plus, when I checked out the Verizon deals, I was in awe of the savings! Oh yes I do love a great deal, especially when combined with a great coupon!
Right now you can also get in on the huge giveaway Verizon is offering to us – a $500 Amazon Gift Card!
Note: The giveaway runs from Tuesday, February 2 10:00 Am- Tuesday, March 1 11:59 PM EST and is open to U.S. residents ages 18 and up only.
a Rafflecopter giveaway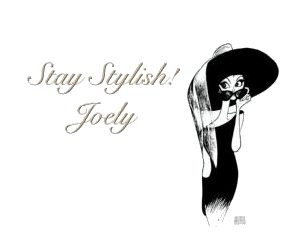 I love comments! Please join in discussion, ask questions, or leave tips for other readers. Comments truly are the driving force behind any blog as it helps the blogger to know what you, the reader want to see more of!
Please Join my Facebook Group

Also On: