Early this morning I woke to the sound of my grandog Lyla barking her cute little head off. It was too early for the mailman, and when I sleepily peek out the front window I did not see a delivery driver coming to my door. I was far too tired to notice that the reason Lyla was barking was because it was a day like spring ....
Today was gorgeous here in Topeka where I live. Lyla was barking at two early birds walking their dogs. In fact the barking continued off and on, mostly on, all day as people were taking advantage of the spring like weather. So many people jogging, walking their dogs, walking with their family, some neighborhood kids were even playing basketball in their driveways.
Luckily for Lyla she has a floor to ceiling window view, both in the front and back of our home. Lucky for her yes, sometimes for the humans in the household however it can be a bit nerve-wracking. It is okay though because we do love her so much.
Just in case you have not already seen my little ratscallion as she is so lovelingly called, here she is ...
You can see the orneriness can't you?
The thing is even though Lyla woke me up far too early, and barked incessantly throughout the day, I was given an early reminder of what I was to expect come spring, and all summer long. Through the winter I had forgotten just how much Lyla loves to bark at pretty much everything going on outside.
Maybe I need to put a baby gate up to keep her away from the windows, but I would not want to spoil her fun. Maybe just during my sleeping hours perhaps!
It was so nice however, to get a jump start on this beautiful day. The sun was shinning and it was one of those days where you fling open every window, turn the heat off, and get the stuffiness of winter out of the house.
I will admit, I felt a little bit, no actually a lot guilty that all of these dogs were being walked on this fine day, while my schedule was far too busy to take precious Lyla out for a walk. She did spend a great deal of time in her yard today though, and once again Lyla is a lucky dog, because we have a really big country yard for her.
Those who live in Kansas say "If you don't like the weather, wait a minute, it will change." This is so true! I am sure I have heard people from other parts of the country say the same thing but either way, I am sure our Spring like weather will turn cold again so I embraced the nice fresh air coming in my windows, and even Lyla's barking, for today.
For me today, Happiness Is ... A Day Like Spring.
Happiness comes in the little things. I would love to hear about what makes you happy in the comments below, so please, share your happiness!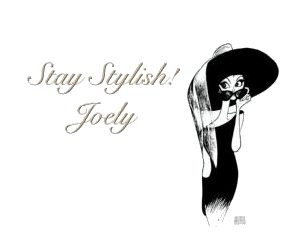 ---
I love comments! Please join in discussion, ask questions, or leave tips for other readers. Comments truly are the driving force behind any blog as it helps the blogger to know what you, the reader want to see more of!
Please Join my Facebook Group
Also On: