Disclosure: This is a sponsored post for EyePromise. I have received payment and or product for this article, however I only write articles that I feel are beneficial to my readers.
I had to undergo two eye surgeries last year, which terrified me. While the surgery wasn't as bad as I anticipated, I certainly would prefer not to go through it again. Nor would I want any of you to experience it. Since then, and because my Type 1 Diabetes is known to affect vision, I've been doing more research on eye health.
One important eye health concern as we get older is called age-related macular degeneration (AMD), and this is a good time to bring it to your attention because February is AMD Awareness Month.


AMD is the leading cause of vision loss in people over 55, and the number of people with the disease is expected to double by 2020. Currently, over 2 million Americans have AMD, and over 7 million are at risk for developing the disease.


AMD is caused by deterioration and damage to the macula - a small spot near the center of the retina - which is the part of the eye that gives us sharp vision and the ability to see objects that are straight ahead.

Note the image below: [image with and without blurriness from EyePromise site]

The top image shows what it's like to have AMD, and the bottom image shows healthy, normal vision. I, for one, detest driving at night because objects and signs appear blurred, and lights are glaring. I refuse to drive at night if it's raining because it simply wouldn't be safe for anyone!
Although we all understand the importance of a healthy diet and exercise, we don't always get an adequate dietary intake of the nutrients we need to support a healthy lifestyle. Much like the rest of our body, our eyes needs nutrients, too.
Macular pigment is comprised of nutrients

zeaxanthin and lutein

, which are found in the center of the macula. Having a healthy macular pigment can help reduce the risk of developing AMD or slow down the disease. You can notice improved visual functions, such as glare recovery, contrast sensitivity, and photophobia, which is light sensitivity (something I also deal with on a daily basis)!
A shocking fact I learned is that 78 percent of the US population has less than optimal macular pigment. That's just too many of us who are at high risk for AMD!
Here are some of the base risk factors for AMD:
Beside consuming a healthy diet, supplements containing zeaxanthin and lutein will significantly increase our macular health. These nutrients help "act as 'internal sunglasses', providing protection against damaging light," says Dr. Stuart Richer. "The dietary carotenoids zeaxanthin and lutein protect the most important retinal real estate of the eye–-the macula–which allows us to see detail. It is therefore critical to maintain the quality and health of this area of retinal tissue in a modern society that depends upon using computer screens and driving automobiles, safely."
My parents were huge supporters of dietary supplements long before we had so much medical research at our fingertips to help us determine what nutrients we need to keep us healthy.
The answer does not have to be cloudy, nor does our vision! The fact is, I appreciate understanding how to support my eye health, especially as I get older. Learn the

facts about AMD

, and see if you're at risk.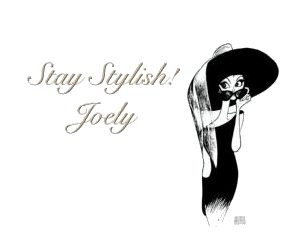 ---
I love comments! Please join in discussion, ask questions, or leave tips for other readers. Comments truly are the driving force behind any blog as it helps the blogger to know what you, the reader want to see more of!
Please Join my Facebook Group
Also On: