Disclosure: I was sent a free

Abuela Mami box to facilitate this review.
I love traveling but truth be told, I have not traveled anywhere for fun in almost 7 years. I have traveled to a few places for fun, the most exciting and furthest away was Costa Rica, and I would love to return someday. I have a list of places I would love to travel but until the time comes that I can, I truly enjoy learning about new destinations, cultures, people, and food anyway that I can. Also since I am somewhat of a foodie, I really love it when offered to sample new flavors! When

Abuela Mami reached out to me asking if I would review their subscription box featuring flavors of Cuba I was all in!
A Sampling Of What You Can Receive When You Subscribe To Abuela Mami
I was really excited to see what would be in my first Abuela Mami box and had my fingers crossed for some excellent coffee, which I did receive. In fact I was pleased with everything in my box so let me show you what was included.
Cafe La Llave is a cuban ground espresso coffee that is rich an yet smooth. The company was founded in 1967 in California but the history of this coffee is over a century in the brewing. It is best made in a moka pot, which is sometimes included in some moth's boxes. I did not receive one, but luckily I already own one! Very good coffee indeed! By the way Abuela Mami does offer a coffee only box for the bean heads out there (like me). The coffee box provides an assortment of Cuban coffees every month. Sounds good to me!
While I do love guava, I will admit when I received the Conchita Guava Paste I was a little confused on what to do with it. When I researched more on the product I was surprised at how many ways one can use guava paste. Cheese appears to be one of the popular pairings for guava paste but you can use it simply as a spread on your toast in the place of jam. Guava paste is similar to fruit leather, and can be used for both sweet and savory recipes. I am looking forward to experimenting with it.
Ancel Papaya Chunks are another sweet treat from Cuba that you could receive in your Abuela Mami box. The chunks come in a syrup and in my research I found they are often used with cream cheese and in dessert recipes. I hope to find more ways to use them but so far that is what I have discovered. If you know of any other ways please let me know in the comments. They are also quite yummy on their own.
I absolutely love plantains and ate my share of plantains and plantain dishes while in Costa Rica so receiving Chifles Plantain Soup Mix in my box was a welcome treat! What I love about this soup mix is that you can do so much more with it than just eating it as soup. You can use it as a breading, a thickener for sauces, or as a base for other recipes. Just use your imagination.
Another welcome item in my box is the Badia Complete Seasoning. I just simply adore trying new seasonings and spices so trying some cuban spice is right up my alley! According to the Badia website the Complete Seasoning ingredients are: Onion, cumin, garlic, and other herbs come together for a bright flavor reminiscent of Latin cooking. Okay so not too descript but I suppose they want to keep some things a secret. What I can say is it is delicious and I have already started using it. You can use it in anything from all types of meat and seafood to dips, sauces, and veggies.
Some extra goodies I received included this cute Cuba dominios keychain. Dominos are a traditional Cuban pastime, and one that is quite popular in our home as well. They also sent me some sweet candies and savory candies as well. I just love the sesame candies.
The last item is an aluminum soup cup. At first I was not so sure it was something I would use often but I have come to really love it. It keeps my soup hot and is great for travel, camping, backpacking, and other on the go activities. We often sit outside by a campfire in our own backyard and this just makes the experience feel more rustic and fun. I am honestly not sure how this is considered cuban, I am sure there is history associated with it and I still need to find out more about this.
I think that is the only downside on the Abuela Mami box at this time, the lack of information that comes with your items. I do not mind doing some research but I think a flyer telling a little about each product would make this subscription box complete.
Other than that I really love this sub box and think it is truly unique among all the subscription boxes out there. The Abuela Mami Cuban subscription box is $25.95 per month.
What do you think of the items I received? Would you like to subscribe? If so go to Abuela Mami and sign up!
Abuela Mami on Twitter ~ Instagram ~ Facebook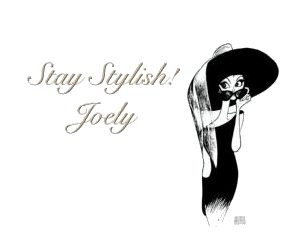 ---
I love comments! Please join in discussion, ask questions, or leave tips for other readers. Comments truly are the driving force behind any blog as it helps the blogger to know what you, the reader want to see more of!
Please Join my Facebook Group
Also On: