Disclosure: This is a sponsored post. I only write about products I have personally tested and approve of for my readers.
I do not write a lot of articles about beauty products or tools because there are so many of them on the market. While I enjoy many different products and tools I prefer only to write about those that have throughly impressed me, and that I feel a great many of you can benefit from. When I looked into the opportunity to test, and write about PMD Personal Microderm I saw a big difference between this beauty tool and others similar to it.


First I want to talk about why we would want to use a microderm tool in the first place. Now I am not going to get all technical because all you really need to know is the result of using PMD Personal Microderm and that is smoother, cleaner, clearer skin, reduced wrinkles, reduced blemishes, and fewer enlarged pores. After using your PMD Personal Microderm you will notice that your makeup goes on smoother as well.
As a midlife woman I often feel like I am applying my foundation and makeup to sandpaper no matter how much I moisturize. This is not always due to lack of moisture on the skin but rather that our face has layers of dead skin cells on it! Also we take such care with our skin care routine but we have to realize that our skin can only absorb so much of the product we apply. When we use PMD Personal Microderm we are prepping our skin to absorb far more of our product, which brings forth healthier skin!
So how is the PMD Personal Microderm tool different from others I have used? One main thing is suction! Trust me it is not as scary as it sounds! There is a gentle suction on the skin when using the PMD that pulls the blood flow to the surface of the skin which increases circulation. This delicate suction triggers the body to build collagen and elastin which leaves the skin firm and radiant.
As a type 1 diabetic I can attest to how important circulation is to our body's health and well being, and since your skin is in fact an organ, it needs all the circulation it can get, especially as we age!
I exfoliate regularly with my skin care routine, and I am a big fan of Konjac sponges and other exfoliating products, and while they show some results, I never felt my skin was as healthy as I do since using the PMD Personal Microderm system!
Truly, it is no wonder that the PMD has been featured on big name talk shows such as Good Morning America, The Talk, The View, The Doctors, and the Today Show. PMD has also been featured in top magazines such as In Style!
Guys, you can use PMD too! Check out this before and after of one man's experience with PMD:
You can see a lot more before and after images on the PMD Website's Before and After page.
Please watch my video about PMD Personal Microderm:
Now I do want to say that before you use your PMD to really watch their training video and the DVD that comes with your kit. I was really impressed with the fact that a DVD came with the kit at all, let alone the wonderful information provided on the DVD. The fact is this is the same type of microderm treatment you would receive in a high dollar salon, so you want to be sure you know what you are doing before using it. Once you have been through the instruction booklet and watched the training videos you will be ready to go!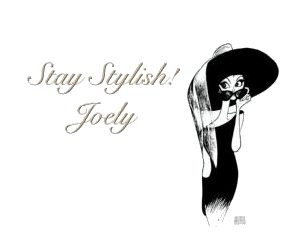 ---
I love comments! Please join in discussion, ask questions, or leave tips for other readers. Comments truly are the driving force behind any blog as it helps the blogger to know what you, the reader want to see more of!
Please Join my Facebook Group
Also On: