Wow is January really almost over already? This has been a head spinning month in our household for sure!
As you may know from my pervious article It's Official I'm An Empty Nester So Now What? my youngest moved into her first apartment this month. I am sure you can all imagine how much work that was as moving is never exactly "fun".
One of the cool highlights of her move however is that she scored an amazing deal on a sofa and love seat off Craigslist. The people we bought it from were super nice, we ended up talking for over an hour and had a lot in common with them. So much so that their own daughter, who is 2 years older than my own has the same type of cerebral palsy as my Emma. The set is super clean, and super comfy. Oh and the big deal about this is that it was only 20.00!
Below you can get a look at the set and the living room my Emma's new place. So much nicer than my first apartment by far!
This is a view of her neighborhood below. My daughter's place is in a four-plex in a cul de sac of the community which is surrounded by privately owned homes and town-homes. It is the perfect location! This photo is taken from her balcony as she is on the second floor.
Other things I have been doing this year so far is eating healthier more often. Outside of my Blue Apron subscription which I previously wrote about here I have been eating more fruits and veggies and a lot less fats and carbs, although I still eat some as we need a little in our diets. I do need to get out and do some grocery shopping this weekend to stock up on healthy choices.
I have also been up to my own childish shenanigans lately. I guess since my youngest has moved out I have to bring the childlike feel to the home myself. I admit, I saw a photo on Facebook that inspired my silliness. This is my husband's truck ...
I caught a bit of a cold bug this past week which caused me to miss attending my cousin's wedding shower unfortunately. I was looking forward to it but did not want to get her sick before her wedding day! During my down time I laid around taking photos of my furkids. Sorry for the poor photo quality, I was not feeling well enough to get out my good camera. Lyla is precious as always looking cute staying warm under a cozy blanket, and JubJub seems to be dreaming of summer just like me ...
Before I caught my cold bug I was really enjoying my January Shaker and Spoon Box that I will be writing about next month! This is the Oolong Toddy and I am a complete and total tea lover so this is just such a welcome treat!
Here is a look at the January box contents ...
If you like what you see from Shaker and Spoon feel free to use my 10% off discount code and go sign up! The code is FASHION10
So far since my daughter has moved out I have been reclaiming some space which is much happier than looking at empty space, deep cleaning, and doing some minor redecorating. While doing so I am still finding things that belong to my daughter which I am boxing up as I go along.
I am also looking forward to, almost giddy about something I just discovered on another blog. It is called Geocaching. My husband and I will be doing our first this weekend but I just want Spring to get here so I can go crazy with this new hobby! If you have a love of finding hidden treasure you should really check it out! It will get me out of the house more, get me some exercise, and perhaps spark some travel plans in the future as well.
Thanks for reading and please leave a comment below about what you have been up to this month.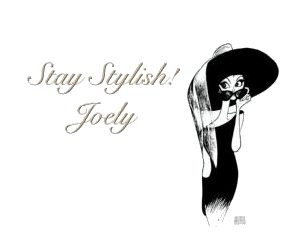 ---
I love comments! Please join in discussion, ask questions, or leave tips for other readers. Comments truly are the driving force behind any blog as it helps the blogger to know what you, the reader want to see more of!
Please Join my Facebook Group
Also On: