Disclosure: I was provided the DeTomaso Machineer watch to facilitate this review. Affiliate links are used in this post.
Upon receiving the DeTomaso Machineer watch my first impression was that it was an outstanding product, impressive, sexy, and masculine. The packaging and visual appeal was that it is a high quality, expensive, and desirable watch. I have to say, it is heavy, even my husband commented about the weight of the watch when he put it on. At first he thought that this may be a discomfort, however upon wearing the watch for only an hour he said he did not even notice the weight any longer. He also decided he loved it!
It is handsome indeed! It evokes a man that is strong, capable, and takes care of business from the design. That describes my husband quite well in fact.
If you read the description on the DeTomaso website it says (translated from German to English - please forgive errors in translation):
Powerful and confidently occurs the polynuclear MACHINEER. This remarkably vigorous Characters does not hesitate to get their hands dirty. He shows, by presenting in extravagant equipment optics seconds, minutes and hours. Underneath it allows deep insight into his movement. Clearly: The MACHINEER drives. He is the right man for Bone Jobs: His Malocher origin he is with massive housing including muscular-crown guard, hexagonal screws and imposing digits proudly award. With good 285 grams mass, 20 ATM and robust sapphire glass he constitutes a weighty statement. Thanks to precise automatic movement and Super-LumiNova luminescent pigments on the hands of MACHINEER are only rest when the job is done. No matter at what hour. Not long chat, but tackle!
Once you get through the slight conversions from German to English it makes perfect sense! This is a heavy, bold, make a statement watch, for a man, who does like to get the job done, and is not one for the small talk. I love it! I am a no BS gal, a doer, not an idle person when it comes to taking on a task. The man who wears the Machineer needs to be ready to get going! This is not a watch for the wimpy!
The DeTomaso watch can be purchased on both Amazon and on their website.
More about the Machineer:
XXL automatic watch with Japanese Miyota movement
Exposed clock face and needle design with rustic high-tech look
Robust casing and surgical steel bracelet
Anti-glare sapphire glass for durability and clear visibility
Pure masculinity expressed through design
The Machineer is water resistant up to 660 feet depth, has a 47 millimeter diameter case, anti-reflective sapphire face, and a 27 inch band, although my husband was able to easily resize it on his own with a watch sizing kit. Our kit is relatively inexpensive and looks a lot like
this one
.
All DeTomaso watches do come with a warranty but the warranty may vary depending on if you purchase via the website or Amazon.
DeTomaso has such a wide selection of watches you could become lost looking at all of them! Their site is enjoyable to look through but do check pricing on both their website and Amazon for the best deals!
I will say that they are impressive watches, from the packaging to the watch itself. They arrive in stunning octagon shaped tins, and the tin is in an equally stunning box, ready for gift giving.
The Machineer also caught the eye of my daughter's boyfriend who asked if my husband was keeping it or not. My husband is not going to let this gorgeous watch go, so I need to get one for my daughter's boyfriend as well because he is drooling over it!
Check out DeTomaso on Facebook and on Instagram.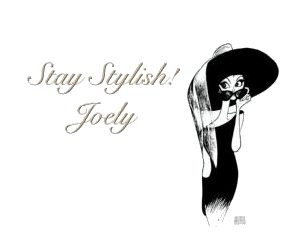 ---
I love comments! Please join in discussion, ask questions, or leave tips for other readers. Comments truly are the driving force behind any blog as it helps the blogger to know what you, the reader want to see more of!
Please Join my Facebook Group
Also On: