Disclosure: I received the hooded Nancy jacket to facilitate this post.
Ladies I am so super excited to tell you about James&Co. introducing plus sizes to their line up! In the past I have written about many gorgeous items from James&Co., and I have told you how they have vegan, cruelty free products. The truth of the matter is however, while I could fit size XL, some of the styles were just a tad tight on me and having other options would have been wonderful. I do not mind my jackets fitting snug, but sometimes I want to be able to wear a thick sweater under them, and in those cases, an XXL sure would come in handy! Since I am ample chested, these plus sizes will be most welcomed into my wardrobe!
Now, not all of the James&Co line up will be available in plus sizes. Sadly they will be limited to only new releases and some select most popular James&Co styles such as the gorgeous Maureen Trench in black, which by the way is on sale right now, 40% off, making your cost only $38.00 which is an insanely great deal! Another jacket that is on sale right now, another favorite of mine, is the Diane Biker Jacket in black for only $57.00, again a steal for this very fashionable look.


You can also pre-order in plus sizing up to 4XL in select styles at this amazing discount rate so jump on it!
I really hope that my curvy friends will buy them up so that James&Co will introduce even more of their styles into their new plus size range! I would love to see the Nancy, which I am wearing today brought into their plus line! This absolutely gorgeous sandy pink hooded jacket is a must have! I absolutely love it from the style to the way it feels. The interior of the jacket is so soft, so warm, and so cozy!
Wear the hoodie fashion statement and make an ethical fashion statement. With the look of leather but tailored in faux leather, the 'Nancy' hoodie jacket features a centre zip, side pockets and hood. With acrylic fleece lining it's adds that bit of warmth when the temperature demands it. It's the crueltyfree alternative to a leather hoodie. Look good, feel good, do good.
Who doesn't love a hooded jacket? I know I do! Seriously when my head is covered I feel so much warmer and it is not unheard of for me to walk around the house with some kind of hoodie on!
Don't you just adore this color!? It's such a soft blush pink color, almost a nude pink.
I love the zippers on the sleeves. This too cute color and style will make you feel as playful as a kitten, feminine, and carefree.

Immediate sense of warmth with style. The comfort of feeling warm while styling the hoodie to be traditional outerwear or dressing it up. Plus, because it's ethical, you'll be doing good while you look and feel good.
We're starting 2016 with some great developments.
I love the deep zipper pockets on the side, perfect for stashing cash, a cell phone, or my hands when they are cold!
I love that James&Co. is Peta-approved, and Vegan, with a Supplier Code of Conduct in place, and is a member of the Ethical Fashion Forum.
One thing I find problematic about some hooded coats and jackets is that the hoods can sometimes be shaped in such a way to block or restrict my view. Maybe I have a tiny head but some hoods totally envelop my head and I do not like that. The Nancy does not cause this issue for me. My view range is still excellent and the pulls have stoppers on them that are adjustable to keep you from losing your strings and help adjust the way the hood fits.
I love this jacket, I love James&Co and all that they stand for, and I absolutely am thrilled that they have decided to start releasing a plus sized line up! I can not wait to see more styles being added to this new line of sizes and hope that you will check them out and pre-order your plus sized jackets. Ladies even if you are not a curvilicious lady the entire line is on sale right now at 40% off for everyone!
Please check James&Co. out on Facebook. They do not just share their styles, but you will get first hand knowledge of their discounts which they offer often, as well as vegan recipes, news on human rights, animal welfare, and so much more.
To shop James&Co.'s 40% off sale go here now. (limited time offer!)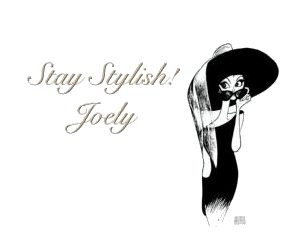 ---
I love comments! Please join in discussion, ask questions, or leave tips for other readers. Comments truly are the driving force behind any blog as it helps the blogger to know what you, the reader want to see more of!
Please Join my Facebook Group
Also On: